Global Agri-machinery Brand Sets up New UK Base in Lincolnshire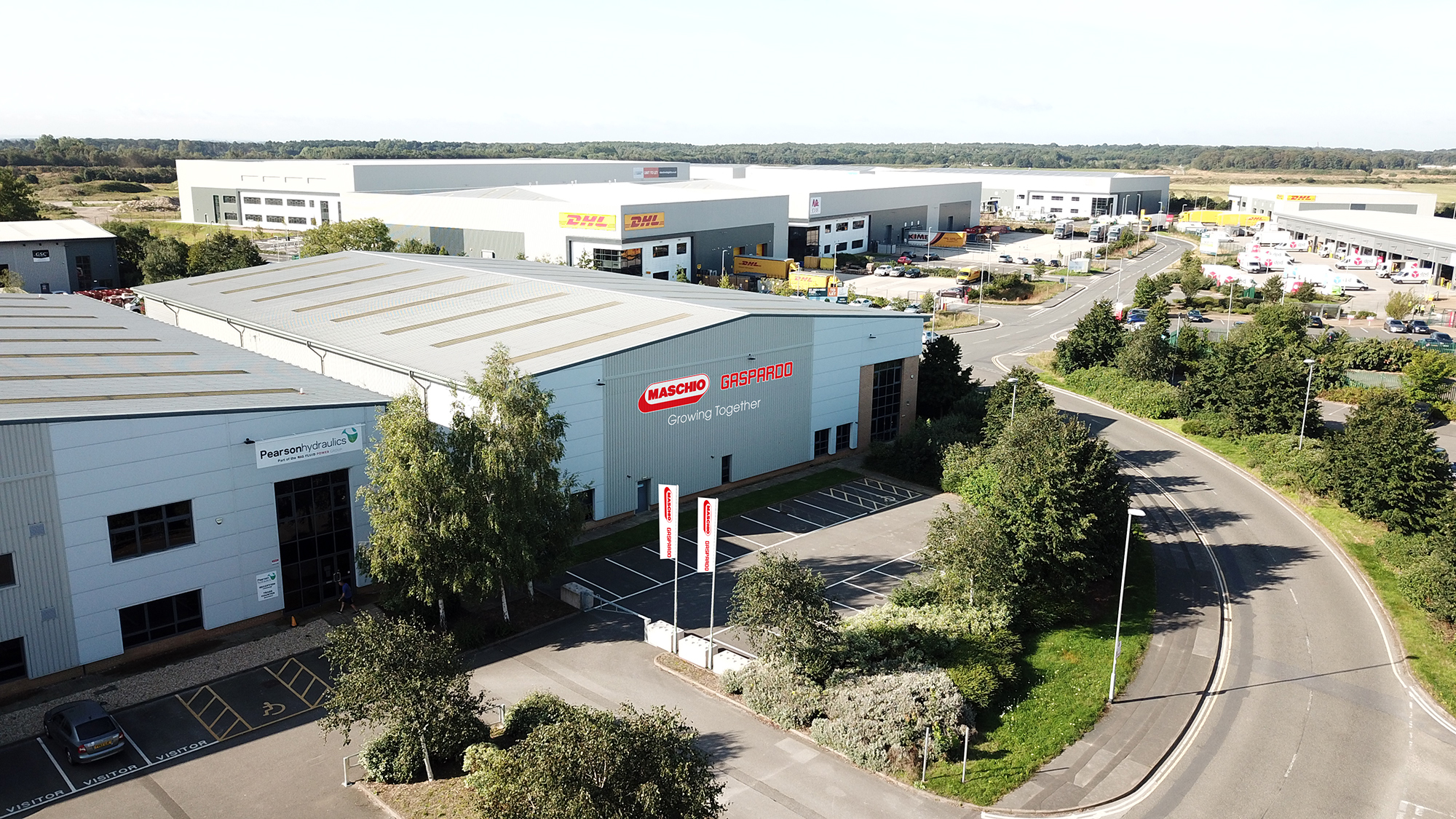 Eddisons incorporating Banks Long & Co has confirmed that global agricultural machinery specialist Maschio Gaspardo has leased premises at Swinderby Industrial Park in Witham St Hugh's near Lincoln.
Team Lincolnshire Ambassador Eddisons acted alongside EQT Exeter, which manages Swinderby Industrial Park, in the letting of Unit 4 to the Italian-based machinery giant. Maschio Gaspardo had only started its search for premises, which will be the headquarters of its new UK operation, at the beginning of the summer.
Swift lease negotiations and completion of the deal means that the new UK operation is up and running for launch at its new 20,239 sq ft (1,880.27 sq m) warehouse and offices premises at the park this month.
An established brand in the UK already, Maschio Gaspardo has worked successfully for the past 12 years with distributor OPICO Ltd. A change in growth strategy necessitated an independent UK operation for a more direct relationship with dealer networks.
In seeking new premises to lease, Maschio Gaspardo UK's Managing Director, Warren Rivers-Scott, advises that location and size were the key drivers.
He said: "While Lincolnshire's agricultural heritage plays a part, it's really the area's logistical reach that attracted us.
"Proximity to the A1 and the East Coast mainline at Newark, access to ports, plus good east-west road connectivity onwards across the country, particularly to the South West - an important market for us - sees the area well placed for the logistical needs of our business.
"The size and configuration of the premises and site at Unit 4 gives us the ability to hold stock and parts at a level where we can be responsive to end-users' needs.
"And, with the A46 on our doorstep, we can get machinery on and off the road in good time."
In confirming the letting of Unit 4, William Wall, Director of Eddisons incorporating Banks Long & Co, said: "It's encouraging to see another global brand having the confidence to invest in the East Midlands, and particularly Lincolnshire.
"It's an area of the country that is continuing to attract foreign investment as businesses look to grow in the post-Brexit settlement years."