Tradeglaze Expands Product Range with Flush Sash Production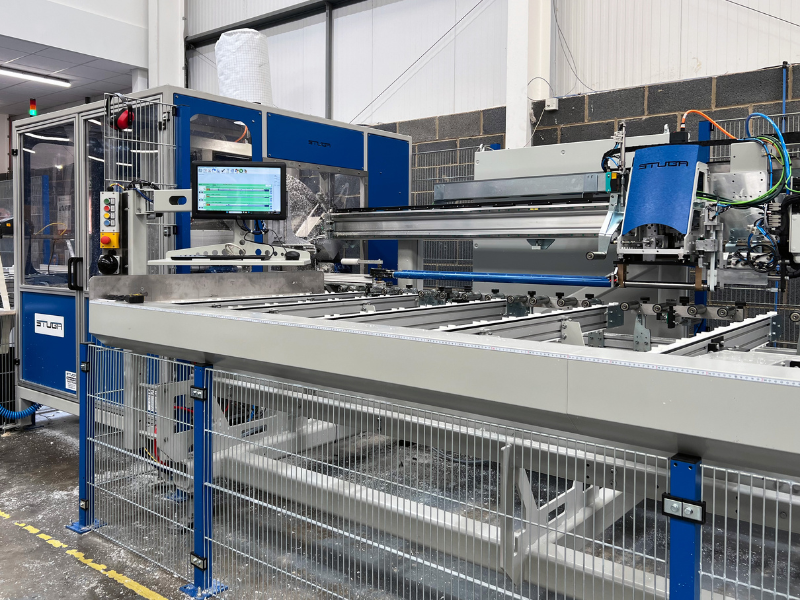 Team Lincolnshire ambassador launches 'Resurgence' flush casement windows production to add to the company's growing portfolio of cutting-edge glazing products.
The announcement follows a recent historic investment £300,000+ in machinery with a brand new CNC sawing and machining centre, received at the company's premises on Bishops Road earlier this summer. (see image.)
The 'Resurgence' flush casement window comes with A+ WER ratings, 1.2 W/m2K U-Values and accreditations that include PAS24 and Part Q. With cutting-edge features such as double-rebated seal and patented co-extruded bubble gasket, 'Resurgence' is the perfect addition to the Tradeglaze product portfolio that meets the fast-increasing market demand for flush sash windows.
"We are excited about the benefits that our new 'Resurgence' windows bring to our customers, from new build developers, installers and commercial clients, to domestic customers of our retail subsidiary Jackson Windows" says Jeremy Wetherall, managing director at Tradeglaze.
"As a Team Lincolnshire Ambassador we recognise the importance of innovating and investing in our company and our people in order to offer new products needed to support local construction and renovation projects that require sustainable, low carbon, energy efficient solutions. We are fully committed to investing in Tradeglaze and have made considerable upgrades to our production capabilities in our PVCu, Aluminium and our glass factories over the past 24 months."
"The quality level of our fabrication under the leadership of our production manager Kenny King has earned us a solid reputation for exceptionally high standards and reliability. Glass and glazing technology continues to evolve rapidly and with 'Resurgence' we are adding a revolutionary product with not just great aesthetics but also enhanced thermal performance, at a competitive price."
"Last month we began manufacturing Aluminium flush sash windows in our Aluminium factory and will soon be adding a Passivhaus-certified product to our portfolio. It's a very exciting time for our group of companies" concludes Jeremy Wetherall.
For more information visit their website www.tradeglaze.co.uk