Report highlights success of Lincolnshire in attracting foreign investment to promote growth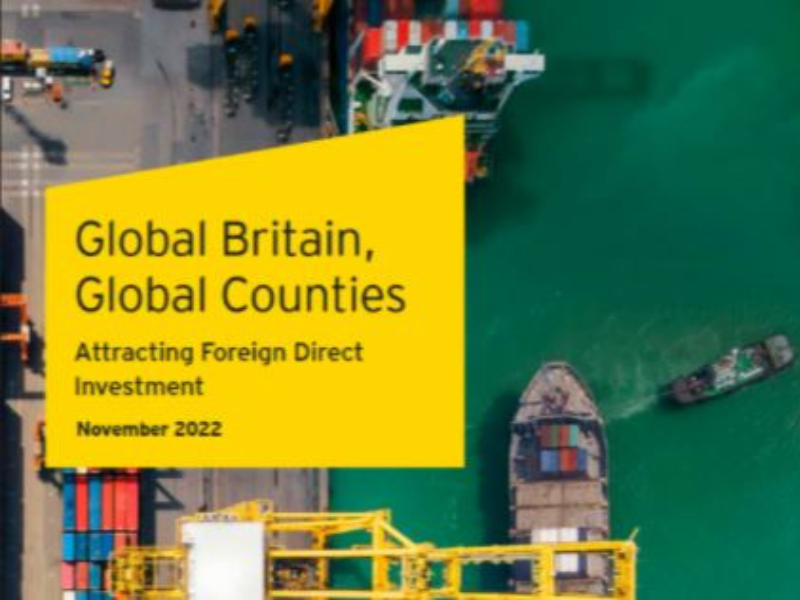 Lincolnshire is performing strongly when it comes to foreign investment, a new report reveals.
Between 2018 and 2021, the county was ranked sixth out of 36 county areas in terms of total inward investment projects with agri-food being the leading sector.
The EY study, Global Britain, Global Counties: Attracting Foreign Direct Investment, was commissioned by the County Councils Network (CCN).
The report finds that with business, professional and digital accounting for a smaller proportion of foreign direct investment (FDI), the analysis shows county and rural areas have a major comparative advantage in transport and logistics, agri-food and manufacturing; with counties accounting for 42% of all England's FDI in these sectors between 2018-21.
Responding to the findings, Team Lincolnshire HQ said:
"This is very positive news for Lincolnshire which shows that the region is ideally placed to attract both emerging industries whilst supporting manufacturing and food economies within agrifood, agritech and food chain investment."
The report highlights that FDI in county and rural areas creates more jobs and supports a more diverse range of private sector investment than in urban areas, and is therefore better equipped to support the UK economy during a period of economic recession.
It also reveals that investors value a skilled and available workforce, efficient and comprehensive infrastructure, strong business networks and financial support to locate and invest.
Team Lincolnshire HQ added that attracting FDI and inward investment has an important part to play in the region's growth:
"We work closely with the Department for International Trade and bring together key stakeholders to help businesses discover our region and provide everything that is needed to make an informed decision about investing here.

"Through our pro-active FDI key account management programme we have built up good relationships with over 100 internationally-owned businesses in Greater Lincolnshire and guide investors and organisations through every step.

"From helping find a preferred site, to funding and recruitment advice and guidance, we offer practical help and advice on a diverse range of subjects to help businesses land in our region as smoothly as possible."
You can download the full report Global Britain, Global Counties: Attracting Foreign Direct Investment here.