Ambassador feedback supports Team Lincolnshire to evolve and grow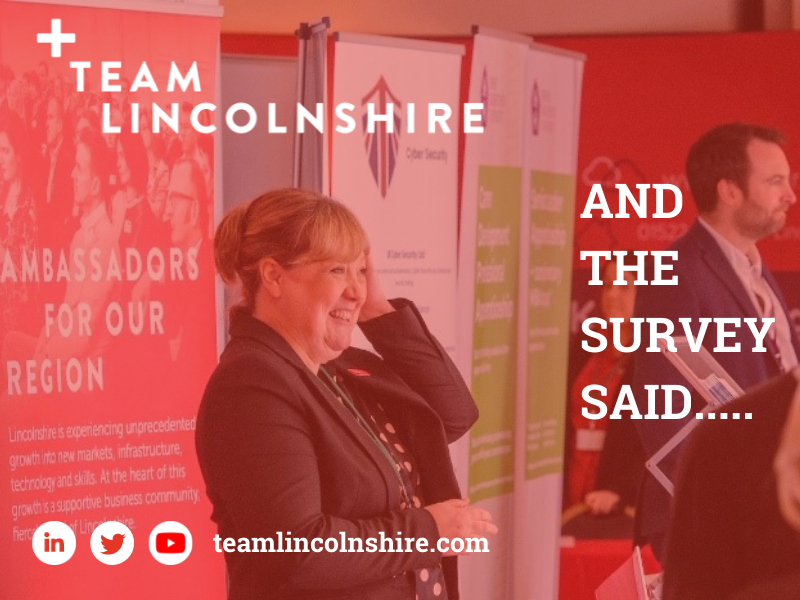 Thank you to everyone who completed Team Lincolnshire's annual Ambassador Survey.
Your feedback will help us continually improve our offer and ensure the ambassadorial programme continues to grow, supporting the region's economy.
All survey responses made by ambassadors in respect of the 2021-22 year have now been summarised and analysed by Team Lincolnshire HQ.
A number of key actions are now being taken as a result of what ambassadors said, including:
You said you wanted to see a return of the #TLC Coffee Clubs. We will now deliver #TLC Coffee Clubs once a quarter over Zoom. These will feature a diverse range of presenters on topics you said you wanted to hear more about. The #TLC Coffee Clubs will return in January 2023.

You said your preferred communication tool to remain up-to-date with news from Team Lincolnshire HQ was via a bi-weekly bulletin. The weekly bulletin will now be published every other Friday commencing on 11 November 2022.

You said you wanted Team Lincolnshire HQ to showcase more stories and case studies about ambassadors on our website. A rolling programme of monthly 'Spotlight On' features are now being planned with ambassadors from across the region and covering all industry sectors.

You said you wanted to see Team Lincolnshire deliver a range of physical and virtual events covering a broad range of topics. We are now finalising a programme of events for 2023 covering industry insights, webinars, physical and virtual events.

You said you would be interested in attending a range of events across Greater Lincolnshire. We are now planning events coverage to ensure events are held across the whole of the region.
Team Lincolnshire HQ said:
"Thank you to everyone who completed the annual feedback survey in respect of the 2021-22 financial year.


"It's really important that we give our ambassadors the chance to tell us what matters to them whilst providing a forum for ambassadors to show us where we can enhance our service even further."
Team Lincolnshire HQ was hoping for a higher response rate and will be looking at alternative methods of engagement next year to encourage greater participation amongst members.
A copy of the report is available here.
If you did not take part in the survey but have a comment to make about the Team Lincolnshire Ambassador Programme, you can contact Team Lincolnshire HQ at any time by emailing Teamlincolnshire@lincolnshire.gov.uk to have your say.
We are always listening.