On Your Marks, Get Set, Bike!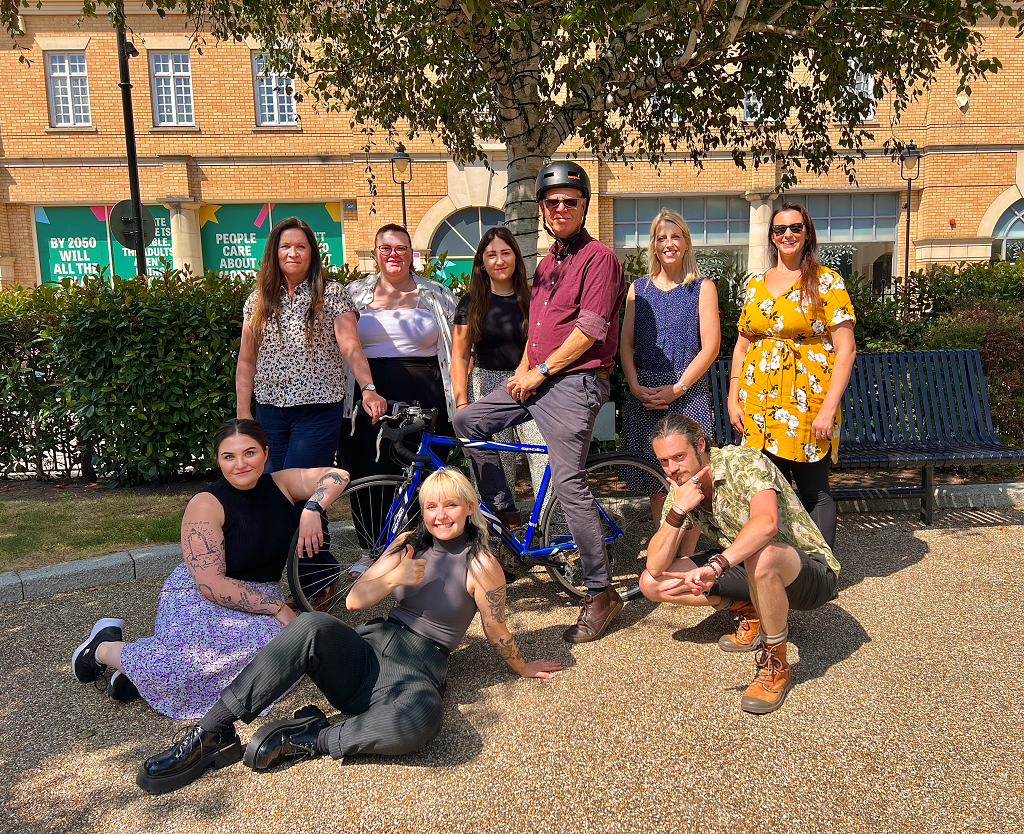 Award-winning PR, marketing and digital agency Shooting Star is swapping four-wheeled office chairs for two-wheeled bikes by taking on a cycling fundraiser for its charity of the year.
The Team Lincolnshire ambassador, which consists of a seven-strong team of PR experts, marketers and social media gurus, will be raising vital funds for Headway Lincolnshire, a charity which supports survivors and their families across the county living with a brain injury following a physical assault, a stroke, epilepsy or a life-changing car or sporting accident for example.
The bike ride will take place on Saturday 10th September and will take the team 33 miles from their office on Lincoln High Street to Headway Lincolnshire's office in Boston, down the historic Water Railway trail.
Shooting Star is aiming to raise £500 and all proceeds will help Headway Lincolnshire to continue their support work. The charity doesn't receive any government funding.
Kate Strawson, a Director of Shooting Star, said: "We enjoy working with local charities and helping to shine a light on the incredible work they do in the county. Without Headway Lincolnshire the support just wouldn't be available and seeing the difference Ann-Marie and the team make to people's lives has been really humbling.
"As well as providing pro bono work to charities as part of our Charity of the Year scheme we also like to try and raise money, so we've set ourselves this challenge and hope that clients, suppliers, friends and family will be keen to support us by making a donation.
"We're also planning on bringing back our popular charity fish and chips quiz later in the year, so watch this space!"
Headway Lincolnshire also offers free counselling for carers including a support group and social gatherings which deliver the coping skills and strategies that they need to sustain a healthy life while continuing to provide care for their loved one. 
Earlier this year, the charity celebrated its 35th anniversary and it will also host Lincolnshire's only brain injury conference at the Lincolnshire Showground in October.
Ann-Marie Smith, Coordination and Development Officer at Headway Lincolnshire, said: "It's down to the generosity of our fundraisers that we are able to continue to support those living with an acquired brain injury in Lincolnshire.
"A special thanks goes to the team at Shooting Star and we hope the challenge goes well!"
If you would like to donate, you can do so by visiting the Just Giving page here: (https://www.justgiving.com/fundraising/shooting-star1)
Headway Lincolnshire is the 15th charity that Shooting Star has supported with pro bono PR, marketing, social media and event support since launching its charity of the year initiative in 2009.
For a full list of charities that have been helped by the agency, visit the charity page here.