Tradeglaze continues delivering excellence at Homestead Fields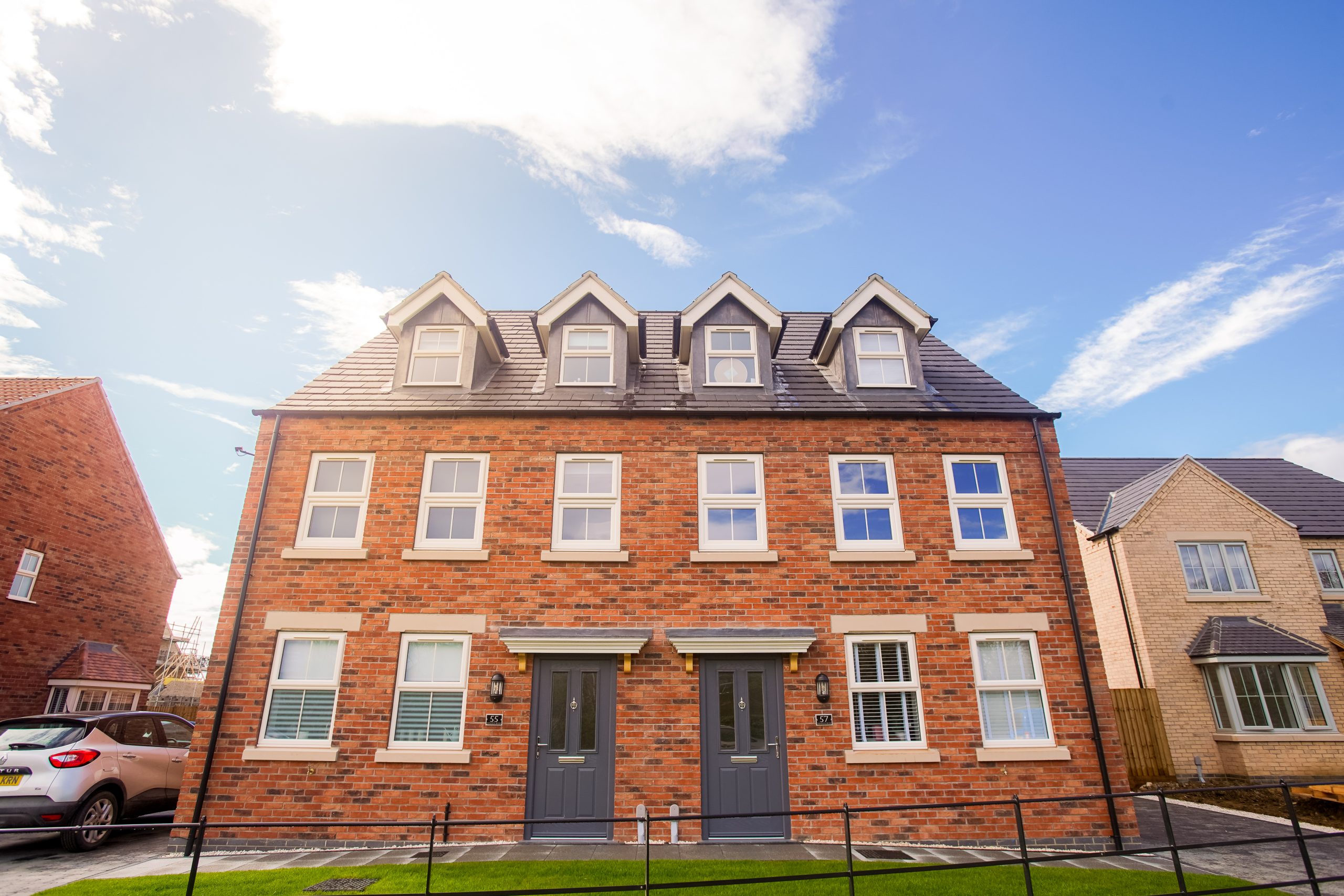 Team Lincolnshire ambassador Tradeglaze has helped deliver excellence at Homestead Fields, a prestigious development of 329 homes in Metheringham, eight miles south of the City of Lincoln.
Working with award-winning builder Wilcox Homes,Tradeglaze who is a leading manufacturer and supplier of windows, doors, conservatories and curtain walling for the Lincolnshire, Nottinghamshire and South Yorkshire areas helped each property achieve an individual character. Tradeglaze specified a range of windows for the Homestead Fields houses, including the popular, elegant Agate Grey as well as the classic Cream Foil finishes.
The team supplied casements, bow and bay windows, mock sliding sashes as well as tilt and turn, all manufactured from the Liniar profile in the company's factory in the heart of Lincoln.
After partnering on the project, Ollie Wilcox, Director at Wilcox Homes, said:
"Tradeglaze is a great local manufacturer. They are experts in double glazing and in building regulations, and we trust their skills, knowledge and craftmanship. We like to work with local tradespeople who understand their trade well and take pride in what they do.
"The Liniar window system is by far the most superior from what we have seen. Our customers are always delighted by the energy efficiency and by the great acoustic qualities of their new windows."
The Product: Market-leading aesthetics and thermal efficiency
Brian Pearson, Senior Accounts Manager at Tradeglaze said: "We have been supplying quality windows and doors to Wilcox Homes projects for many years, for new build homes as well as commercial projects.
"13 years ago we switched to the revolutionary Liniar profile and have never looked back. It's a profile like no other, designed completely from scratch in 2007 for the ultimate performance in thermal efficiency, acoustic qualities and security.
"Wilcox Homes are built to the highest standards and we are proud to be installing the best window system on the market in these stunning properties."
A supplier that we can rely on
Brian added: "The last two years have been full of challenges, with everything from price increases and surcharges to supply chain issues and labour shortages.
"We have had many honest, productive conversations with the team at Liniar over the months. They are brilliant at communicating and have excelled as a supplier throughout these turbulent times. The working relationship between our two companies has never been stronger.
"The finished houses are stunning. The Wilcox family are really pleased with how the windows have turned out and their superior thermal efficiency. We look forward to supplying quality windows to their prestigious homes for years to come," said Brian.
Looking into the future
"The last two years have been a rollercoaster for our industry but we feel the most confident we have ever been about the future. Throughout the pandemic we have built resilient teams, better processes and stronger relationships. Now we have been crowned the 2022 Product Supplier of the Year for Greater Lincolnshire, we feel we can work hard and overcome just about any challenge thrown our way," said Brian.
To find out more about Tradeglaze, visit the website here. If you would like to know more about joining our fantastic network of successful ambassadors, click here.