Full occupancy for Discovery Court as the final business takes up residence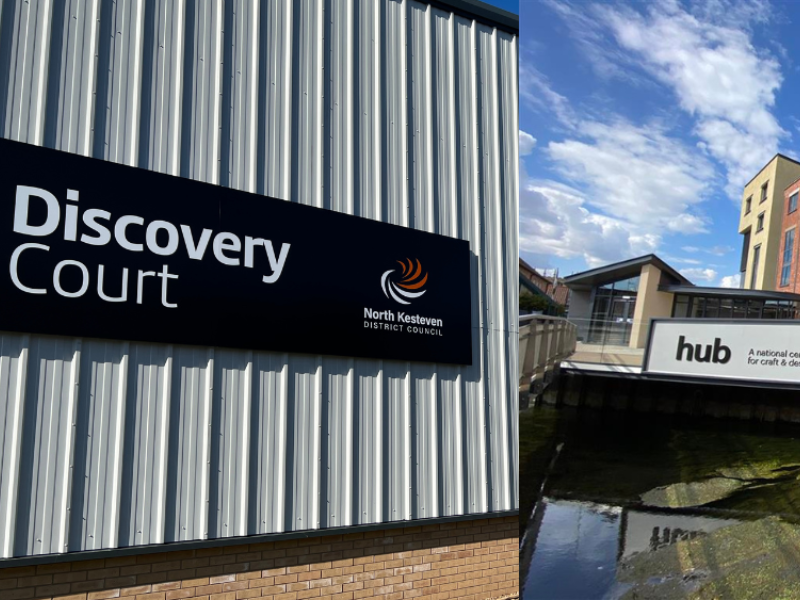 North Kesteven District Council have full occupancy at their Discovery Court development in North Hykeham. Handed back to the Council last May, the final business took possession in March this year.
In May 2021 North Kesteven District Council (NKDC) reached a milestone in the development of their £2.2 million scheme of new grow-on business units in North Hykeham. Called Discovery Court, the scheme spans 1.25 acres and sits within the existing Discovery Park business area close to the A46, on Whisby Road. The 15 units onsite range from just under 750 sq ft to over 2,800 sq ft in size.
It's been full now for some time - since March this year - after the units were handed over to the Council last May on completion of work to build them.
The agent for the site was Team Lincolnshire ambassador, Banks Long & Co, who came together with the Council's BusinessNK team to market Discovery Court. The first tenant was The MINI repair show and the development is now home to a community of businesses from car repairs to event catering and much more in-between.
NKDC are also keen to showcase their £1.2 million refurbishment of The Hub in Sleaford, which was the former National Centre for Craft & Design. The renovated building now features a new multi-use dance & conferencing studio space, a craft workshop, indoor & outdoor café bar, and new ground floor gallery space, alongside the Centre's celebrated main gallery and shop. The refurbishment works completed in Spring 2021 when the centre re-opened as The Hub.
Working with NKDC's Economic Development Team, MRI Software, a global leader in property software solutions moved into new workspace on the third floor in the Hub, after relocating from premises in Westgate.
You can find out more about The Hub and its facilities here