Lincolnshire Business Marks Major Milestone with Help for Hospitality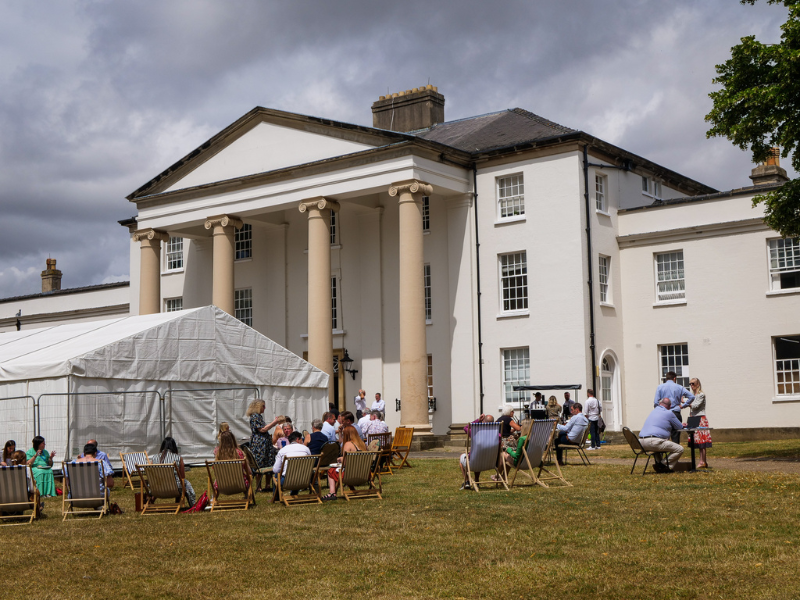 One of Lincolnshire's best loved family businesses celebrates 120 years of serving their community.
Team Lincolnshire were proud to support Stokes Tea & Coffee as they marked this wonderful achievement by hosting a special event, held at the company's HQ in the famous Lawn Building - a former 19th Century asylum on Union Road in Lincoln.
Guests at the event were treated to a packed agenda which included panel discussions tackling the hottest topics in hospitality including advice on funding, innovation, business growth and sustainability were lively and thought provoking. There was also an exhibitor area, roastery tours, demos, and tasters.
The company has a long, proven history of supplying wholesale coffee, tea, machines, servicing, and training as well as operating some of the busiest cafés in the city of Lincoln.
Nick Peel is the fourth generation of the family to lead Stokes Tea & Coffee, he said:
"I'm sure my Great Grandfather would have been amazed to see how far the company has come since he started it 120 years ago. It makes me feel very proud as well as grateful. Our customers, suppliers, colleagues, and teams have all helped us along the way to achieve this milestone.
"It's a challenging time right now for independent businesses, especially those in hospitality. So, we were keen to team up with our colleagues and use our anniversary event to not only celebrate our history, but to help support the future of hospitality businesses."
Mary Powell, from Visit Lincolnshire said:
"We were delighted to be event partner with Stokes Tea & Coffee for this momentous occasion. It's so encouraging to see businesses coming together to share ideas and collaborate to overcome common challenges."
"Visit Lincolnshire has been working hard over the last two years to support businesses in a range of ways from marketing skills to product development and investment."
Wright Vigar were event sponsors and were on hand to provide advice about professional accountancy services for businesses.
Panel speakers, which included Andrew Ward, MBE, Director at Roy Ward Farms spoke passionately about the growing challenges for farmers across the UK and how farmers are playing a crucial part in protecting the environment by using natural crop control methods. Representatives from British Garden Centres spoke about how the family firm, which originated in Lincolnshire, has now grown to just over 60 sites across the UK.
The event was well attended and culminated in an afternoon reception on the south lawn.
You can read more about Stokes Tea & Coffee here.