Lea Fields Crematorium Open Day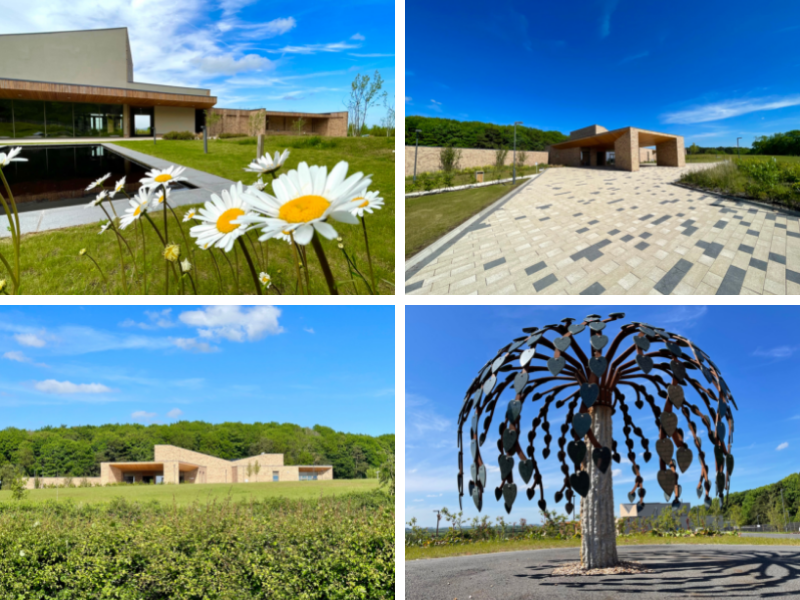 Team Lincolnshire member West Lindsey District Council welcomed guests to their open day at Lea Fields Crematorium on Sunday, giving them an opportunity to take an informal look around the facilities.
The crematorium, which is the only one in West Lindsey, is located on Gainsborough Road in Lea and includes landscaped grounds, remembrance gardens, a reflection pool, a well-lit car park with CCTV, and ample space for further development if necessary.
This unique facility offers a modern and tranquil setting enabling people to celebrate the lives of their loved ones, making a real difference to the bereaved at a difficult time in their lives.
Guests were greeted by staff who welcomed them into the main chapel and gave them tours around the building, the Garden of Remembrance and the Reflection Pool.
Chairman of the Council, Cllr Angela Lawrence attended the event and said:
"It was lovely to see the sun shining on our beautiful Garden of Remembrance and to see how the gardens are maturing and wild flowers in bloom. It was a welcoming sight for our visitors who were intrigued to look around and talk to our wonderful staff on hand to answer their questions.

Talking about death and dying is still considered a taboo subject for many but we feel it is important to engage the community in conversations, informing them of their choices. I hope everyone who attended found the day to be as interesting as I did."
In the chapel, Stephen Foley, Managing Director and second-generation craftsman of Hilton Studio, awed visitors by demonstrating his skills with his bespoke hand-painted entries in the Books of Remembrance. Stephen is part of a team of 12 craftspeople serving crematoria around the country.
He said:
"The Lea Fields volumes are unique, hand painted, with gold leaf on the outside. I incorporated the Lea Fields branding and used different colours to reflect each season. Inside there is a page for each day of the year. We work with loved ones to create something very individual for them as a lasting memorial."
Carlton Bradley, Senior Director at Cliff Bradley and Sons Funeral Directors Ltd. who also attended said it is a fantastic local facility which was long overdue for our area.
Nicholas Waller (67) from Saxilby attended the open day after seeing it advertised on the Council's website, along with Megan Marton (22) of Gainsborough who attended the day with her dad Alan.
To find out more about Lea Fields Crematorium please visit their website