Fast-growing Knights acquires Lincoln-based Globe consultants and Langleys Solicitors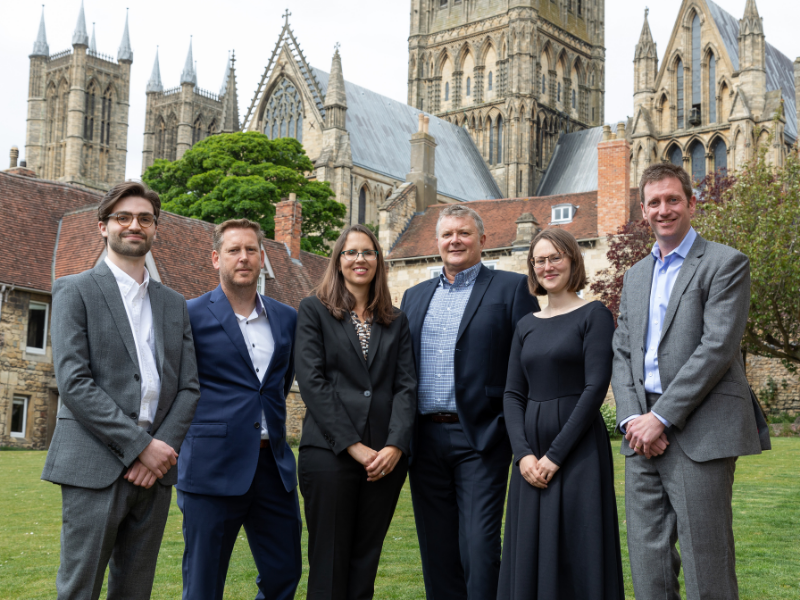 A Lincoln-based town planning and development consultancy and solicitors has been acquired by one of the UK's fastest-growing legal and professional services businesses.
Knights recently completed its acquisition of Team Lincolnshire ambassadors Globe Consultants and Langleys Solicitors LLP.
Globe Consultants, which included four high-calibre town specialists will bolster the firm's planning expertise and Langleys Solicitors will provide Knights a presence in the York and Lincoln legal market.
The acquisition is the latest investment Knights has made in the Lincolnshire market, which it recently entered through the acquisition of Langleys Solicitors in March.
Knights now has 45 professionals in the region, with a wide range of legal and professional services expertise.
John Tansur, Client Services Director at Knights said:
"We're delighted to be enhancing our existing offering to clients and bolstering our presence in Lincolnshire with the addition of the talented Globe team.

"We look forward to welcoming them to Knights as we continue to build our strong position in the regions outside London."
Phil Scrafton, Managing Director at Globe said:
"Following my plans to retire at the end of the financial year, the Globe team will be starting an exciting new chapter at Knights with a broader range of services and expertise that will benefit our clients.

"Having known the team at Knights for some time, this is a great opportunity to unlock growth as part of a larger group."
James Rigby, Planning & Development Director at Globe added:
"We are excited to be joining Knights, and look forward to combining our existing expertise with that of Knights' established team, to the benefit of our clients."
James Sheridan, Client Services Director at Knights commented:
"We are thrilled to have completed our acquisition of Langleys and we are delighted to welcome our new colleagues to Knights. We are looking forward to working with our new colleagues to continue their great work of the last few years in building a dominant position in Yorkshire and the East Midlands.

Our focus over the coming weeks will be to fully integrate our new colleagues into Knights and introduce them to our specialist teams and resources to enhance and broaden the services they can offer to their clients and the market in general. We see huge opportunity for growth in Yorkshire and more broadly the North East. We are keen to engage with the leading professionals in the market as we look to recruit into the business to enhance our already strong offering to clients and colleagues."
Knights is a fast-growing, legal and professional services business, ranked within the UK's top 50 largest law firms by revenue.