Opportunity Knocks at MIPIM 2022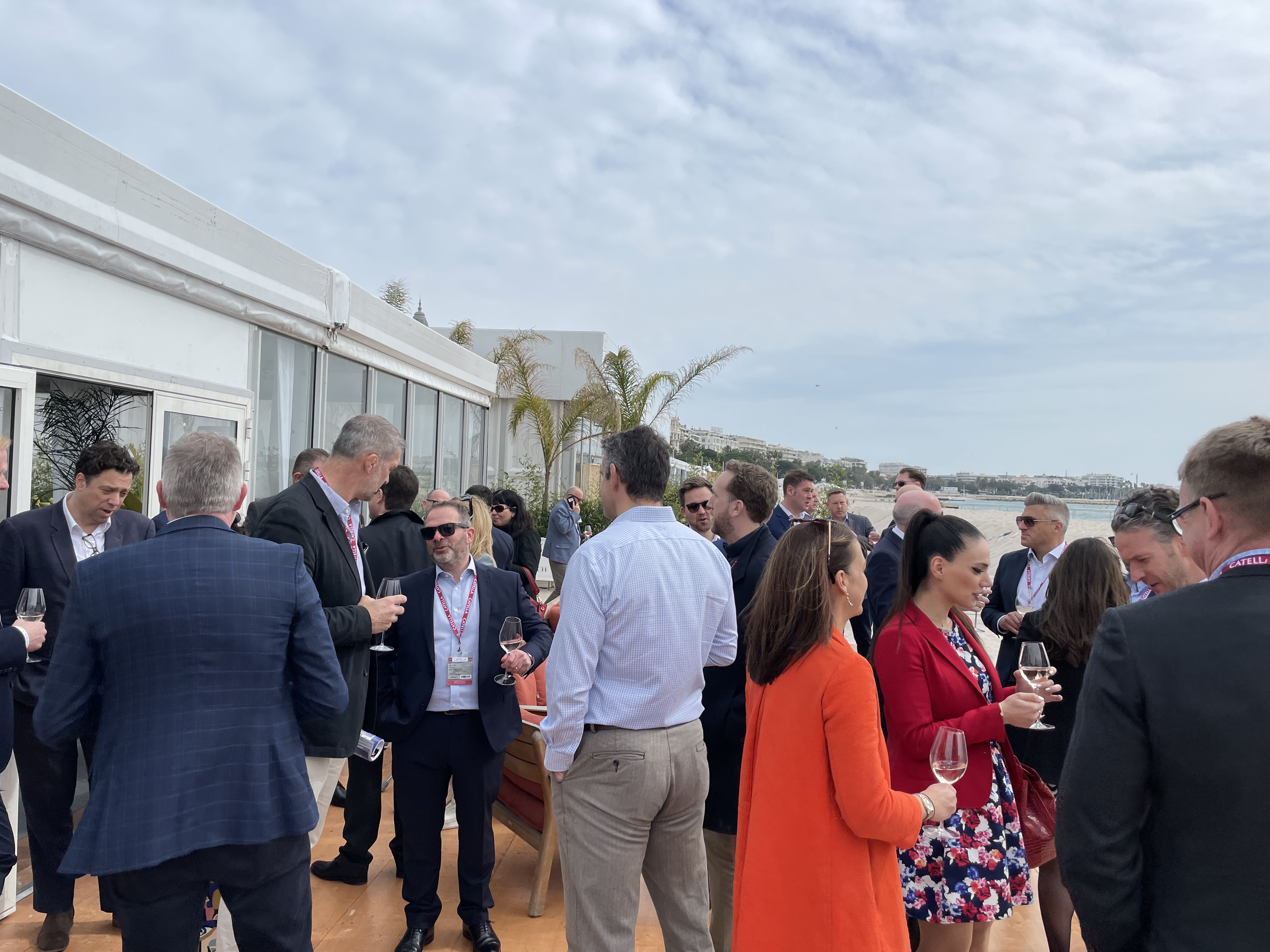 Team Lincolnshire's visit to MIPIM 2022, the world's largest property event, proved to be a fruitful one in terms of potential leads and new contacts developed.
Team Lincolnshire Ambassadors, Lincolnshire County Council and the Greater Lincolnshire Local Enterprise Partnership attended 21 meetings and eight events during the three days they were present at the event and engaged with 47 new investment leads.
"We had some extremely positive conversations with a number of businesses, including an independent fibre broadband company, a small residential developer using offsite modular construction, a new electric vehicle charging company, a well known hotel chain and a large logistics warehouse developer," said Karen Seal, Principal Officer for Place & Investment at Lincolnshire County Council and lead officer for Team Lincolnshire HQ.
"While at MIPIM our focus was on highlighting Greater Lincolnshire's UK Food Valley growth ambitions and promoting the South Lincolnshire Food Enterprise Zone to potential investors.
"We also had many positive conversations about food sector growth, commercial and residential investments, city and town opportunities, alternative utility providers and hotel investment.
"MIPIM is just the beginning and over the coming months we will be busy building relationships with the companies we have met and trying to support their investment journey into our region."
Karen Seal, Tony Reynolds (Lincolnshire County Council) and Councillor Colin Davie (Greater Lincolnshire LEP) were joined by representatives from 17 Team Lincolnshire Ambassadors – business people who are committed to promoting the opportunities Greater Lincolnshire and Rutland have to offer.
The Team Lincolnshire Ambassadors who attended MIPIM were:
RizkMcCayTribe

Pygott & Crone

Jennie Holland PR

Delta Simons

Polkey Collins
Willmott Dixon

City of Lincoln Council

Longhurst Group

Bond Bryan

Cartwright Communications
Lincolnshire County Council

Greater Lincolnshire LEP

Gleeds

Influence

Roythornes
CPMG Architects

SVM Building Services Design
MIPIM takes place every year in March in the Palais des Festivals in Cannes.
This year's event featured 480 keynotes and speakers and 3,800 exhibitors and brought together property professionals from 100 different countries.
Find out more by visiting the MIPIM website.