New robust and flexible employment spaces drive development for Team Lincolnshire ambassadors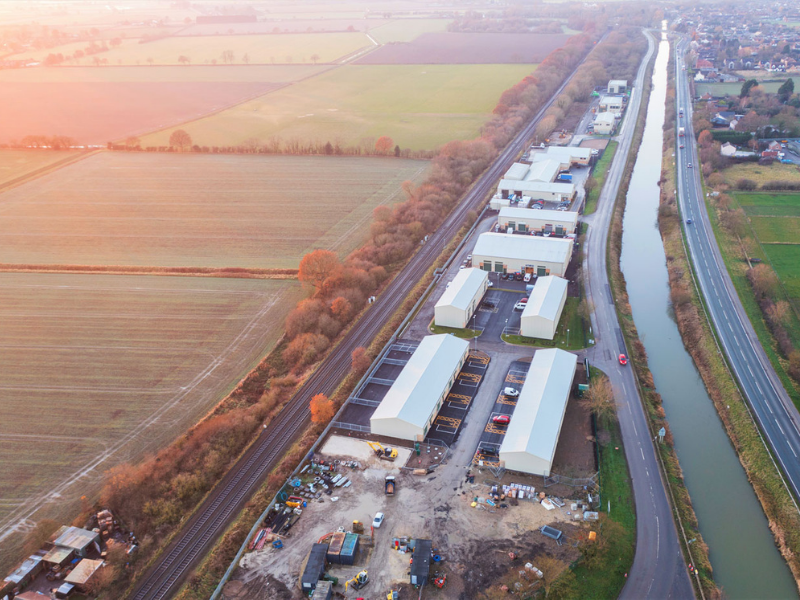 Collaboration between Team Lincolnshire ambassadors is continuing to attract investment and development within the county.
The development of the Riverside Enterprise Park on the A57 in Saxilby by Castle Group (Lincs) and Stirlin is the latest example of this, with new and existing businesses taking advantage of the brand-new, robust and flexible employment spaces with excellent transport network links.
With only one unit left for sale in Phase 5B of the Riverside Enterprise Park on the A57, the development is now set to continue in Phase 6 with availability from Spring 2022.
Matt Padley, Development Manager for Stirlin, says: "We've seen a significant demand for commercial space in Saxilby over the years, mainly due to its proximity to Lincoln City Centre and quick access to the A1 and A46 Lincoln bypass.

"Following the completion of the fifth phase, we will have developed over 109,000 sq ft of commercial property in the area to date – nearly all of which is now occupied, with just one unit remaining for sale in Phase 5."

"We are delighted to work with Castle Group to expand Riverside Enterprise Park further with Phase 6 and bring new employment to the area."
Development lead for Banks Long & Co, Lewis Cove, said: "We're delighted to be involved in the Riverside Enterprise Park development, as in a booming sector, it represents the perfect opportunity for both locally expanding and new businesses to the area.
"The modern-looking 2-2.5k square feet units are very desirable and sought after. The developers have done a great job identifying what businesses in the region need, and this is clearly shown by there being only one unit left on-site. Bring on Phase 6 as we've already been receiving interest."