Team Lincolnshire ambassador wins Women In Construction Award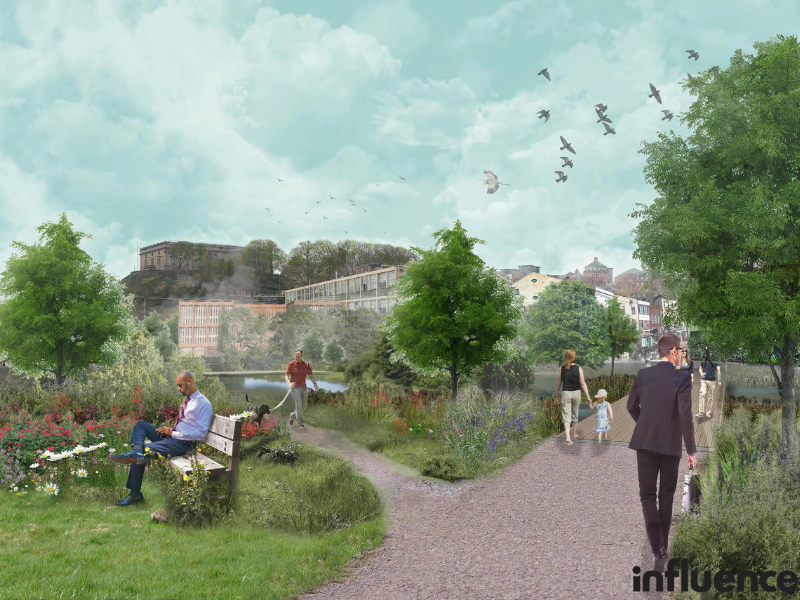 Congratulations to Team Lincolnshire ambassador Sara Boland whose 'inspiring work and achievements' in business have been recognised in the Nottinghamshire Live 2021 Women in Business Awards.
Sara, Managing Director of Influence Landscape Planning and Design, has been announced the winner of the Women in Construction Award, which aims to shine a spotlight on women who have triumphed in business.
Sara said: "My vision is that Landscape Architecture is recognised as a vital component of construction and development projects and the contribution that the external spaces and the environment created is equal to the internal experience.

"This is really good for the business as a whole and reflects the hard work of the team who deliver amazing projects and also for the profession of Landscape Architecture to be represented in a construction award."
Influence Landscape Planning and Design are chartered landscape architects, urban designers, environmental planners and arborists whose clients include Nottinghamshire Wildlife Trust, Sea Change Sussex and are continually chosen as the landscape partner on high-profile schemes across the country.
Read more about Influence Landscape Planning and Design's work and projects.