£2.4m development at Skegness Business Park helps secure year-round jobs for the area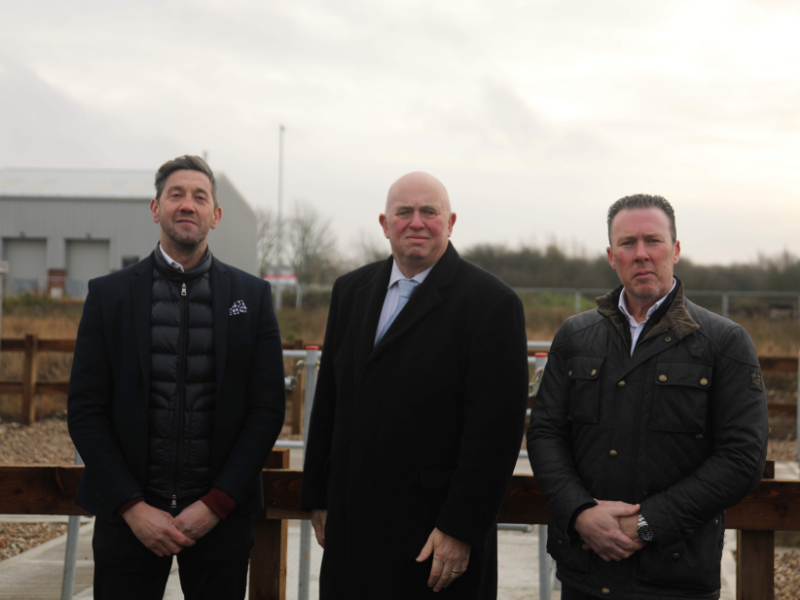 Construction begins this month on new commercial premises to rent in Skegness.
Local company Manorcrest Construction have purchased land at Skegness Business Park from Lincolnshire County Council following the development of the site.

They will now develop 557 square metres of commercial floorspace which will subsequently be available to rent.

The £2.4 million revamp and expansion work has seen a key link road completed between Hassall Road and Holly Road, and infrastructure put in place for new and existing businesses to locate at the site.

Cllr Colin Davie, executive councillor for economy and place at the county council, said: "Skegness business park is a major employment site on the Lincolnshire coast, and the expansion will help secure year-round jobs for the area. It offers attractive growth opportunities for successful local businesses and inward investors alike.

"I'm delighted that as a local company, Manorcrest have been able to take this forward and develop high quality units on the site to support our aspirations for economic growth."

Leigh Hall and Dean Wann, Directors at Manorcrest, added: "As long-established and respected developers in Skegness and throughout Lincolnshire, we remain passionate about our local area. We pride ourselves on working on developments that really make life better for residents and businesses by listening and building exactly what they need.

"Providing opportunities for local people and business drives Manorcrest and we hope, encourages growth for Skegness. We're really keen that the units on this site will help existing businesses, attract new business to re-locate here and provide local jobs for local people, which in turn will support the local economy."
The expansion has been funded jointly by the county council and a Single Local Growth Fund Grant from the Greater Lincolnshire LEP.
Pat Doody, Chair of the Greater Lincolnshire LEP, said: "This scheme provides much needed employment space in the Skegness area, creating new opportunities and supporting key sectors. We are delighted to have been able to contribute £1.27m of grant funding to enable development of the site."
Skegness Business Park is already home to a variety of well-known national trade counter and industrial businesses, all of whom benefit from quick access to the A52 and Skegness town centre.