Sustainable growth is the plan for the new look Systematic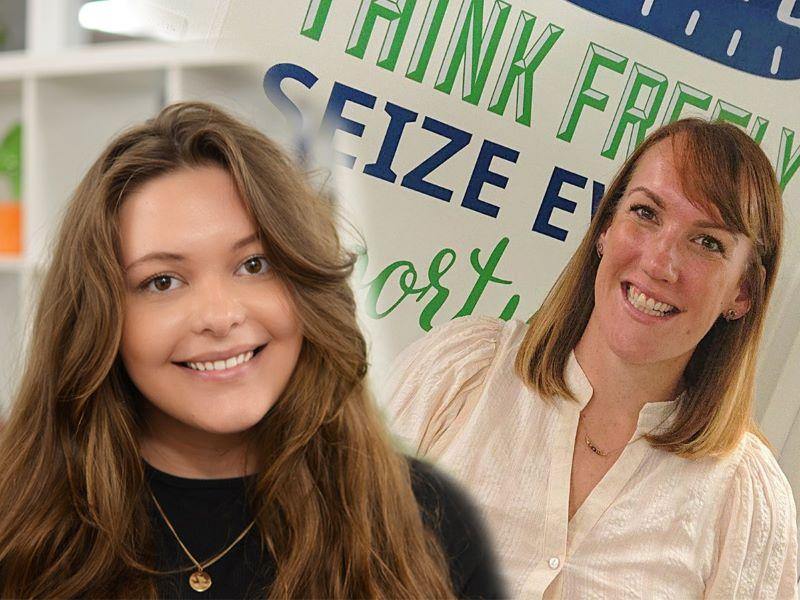 Lincolnshire family business Systematic support leading businesses with design, print and brand marketing, and have maximised the skills of their design team to create a fresh look of their own.
After a trading year that exceeded expectations, Systematic recruited digital and graphic designers, Paige Gregory and Sarah Lawrence in the autumn. They are part of the team that has evolved Systematic's branding, which is revealed on their new website, www.systematic.uk in an animation, a service that is proving to be increasingly popular with their clients.
Systematic's refreshed, natural colour palette of blue and green reinforces their sustainability values, including their mission to be carbon neutral by 2025. By the end of November all Systematic company vehicles will be fully electric.
Managing Director Chris Robey commented, "We are proud of our 46 year trading history and excited for the future. The pandemic changed the emphasis of services that we provide, and we now have more creativity and capacity within our design team to support the digital transformation that our clients are responding to.
"It continues to be an honour to support our clients. Whilst embracing digital marketing techniques, we are now seeing our clients have a renewed connection to physical communications, using the power of print in highly creative ways, often within mailing campaigns. We are delighted that clients are placing more importance on the sustainability of their purchasing, an approach that is aligned to our core values.
"Every day at Systematic we strive to help our clients to achieve their business goals, and our new brand reflects our ongoing commitment to sustainability, creativity and having an agile and bespoke approach to each project that we manage."