Spotlight on Filcom Filterservice Ltd: Clean Air is their Business
One of our newest ambassadors, Filcom Filterservice Ltd is part of Filcom Environmental Technology, an Austrian company founded in 1994. They manufacture commercial filters and provide filtrations solutions throughout Europe, Asia & the USA. The company has subsidiaries in Austria, Czech Republic, Croatia and the UK branch was launched in Lincolnshire in June 2020.
Filcom provide and support filtration solutions in the UK. Their filtration products are used in many applications. In the UK they mainly focus on removing unwanted oil mist vapour which is produced in manufacturing via Computerised Numeric Control (CNC) machines. These precision engineering machines are used in many sectors, including Oil & Gas, Aerospace, Automotive and Medical manufacturing processes.
Their filters offer a high-quality, cost-effective substitute replacement for their Original Equipment Manufacturer (OEM) oil mist separator.
The Filters below manufactured by Filcom are suitable for Filtermist S-Series & FX oil mist separators.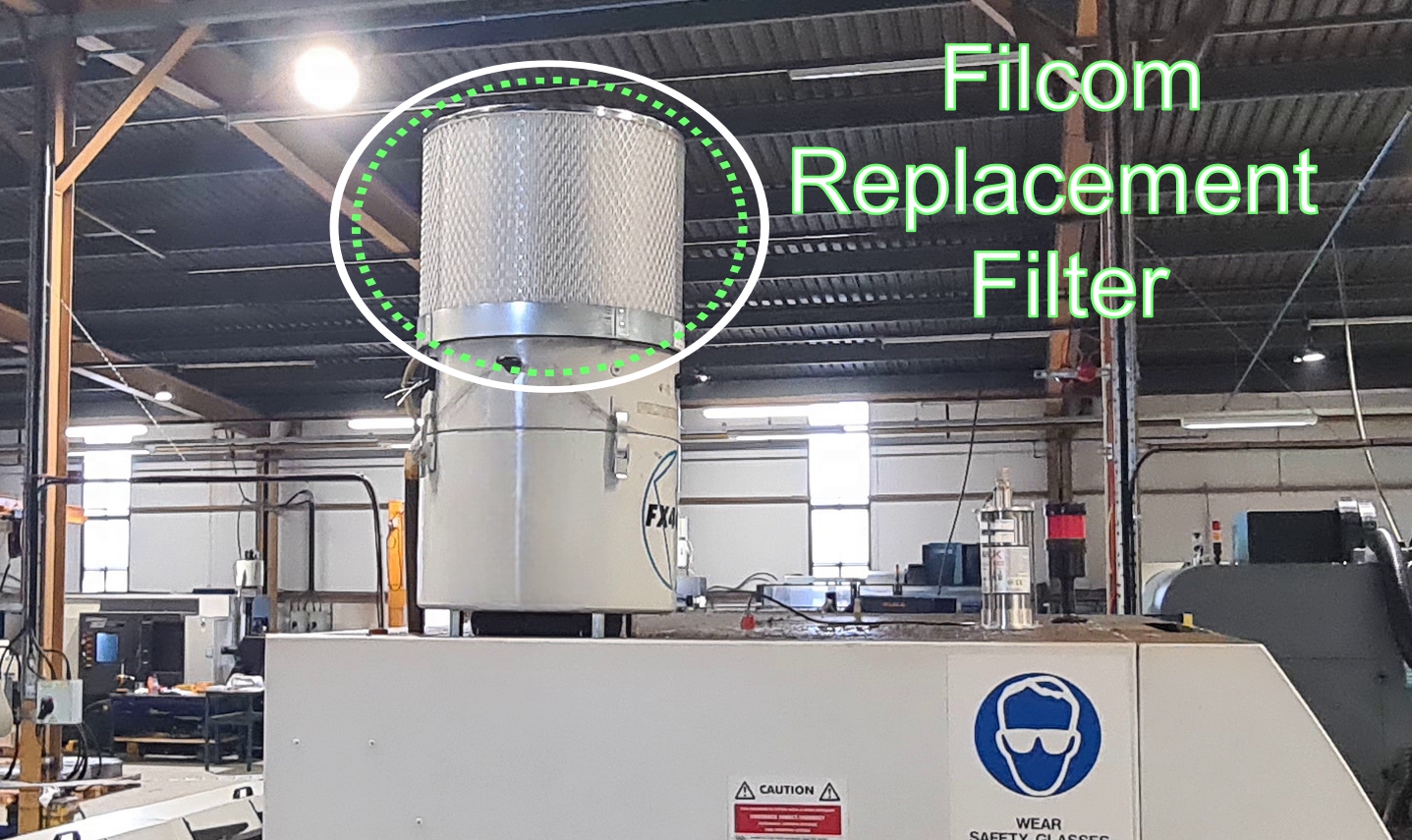 The cassette filters below are suitable for larger oil mist separator systems manufactured by Absolent Nederman, Mann+Hummel.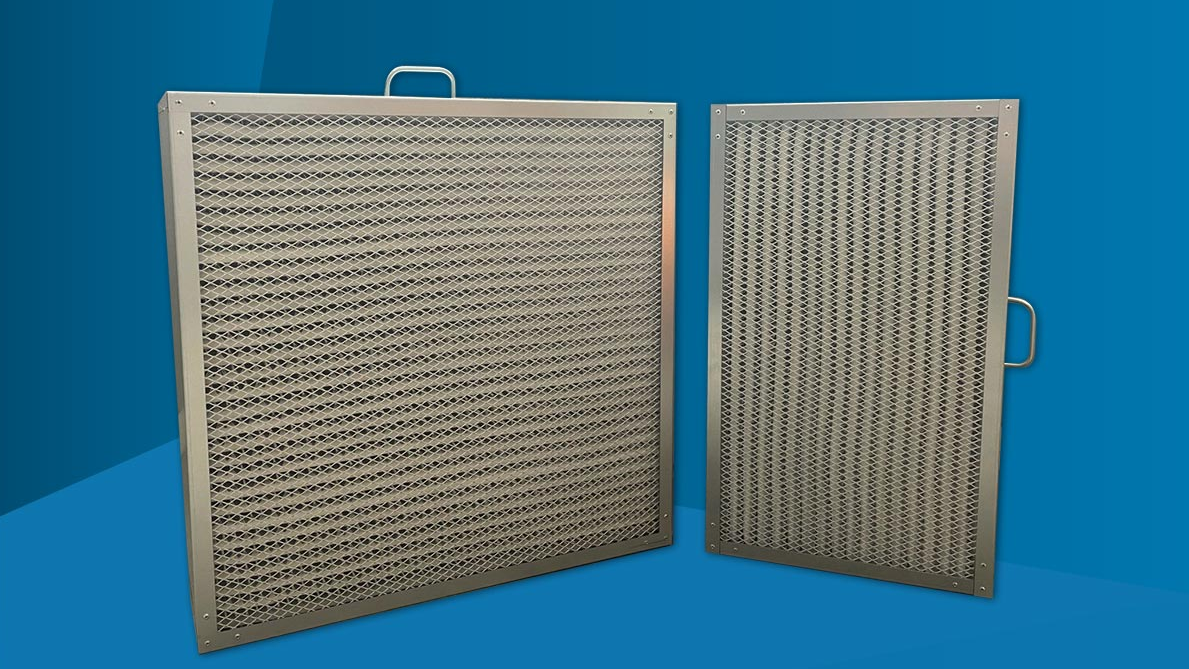 We spoke with Michael Clipsham, Business Development Manager, to find out how these filters work, he said:
"Our filters absorb and remove the unwanted oil mist generated in production, creating a safe working environment for engineers.
"Filcom customers range from end-users to LEV (Local Exhaust Ventilation) contractors, they all have the same objective, a high-quality solution at a competitive price, which our product provides"
Wondering how long these filters last? According to Michael it depends on the usage:
"We supply filtration products to facilities which are in operation 24/7 as well as those who operate 9-5, Monday to Friday. Our quality filters are very durable & our feedback from customers is they tend to outlive the OEM parts."
'Air is our business'
Filcom also offer support in areas which include paint arrestors, odour control & virus filtration. Paint arrestors are supplied to spray painting companies, odour control to sewage projects and a virus filtration system, which despite the pandemic, makes up the smallest percentage of sales.
We asked Michael 'Why filters?' and 'Why Lincolnshire?' He responded:
''I have been involved in engineering projects for the last 8 years, I was made redundant at the start of the pandemic in 2020. Having been involved and worked with Filcom during this time I reached out to Thomas Nagl Filcom CEO in Austria and we discussed the possibility of forming a UK subsidiary of Filcom in the UK.
Why Lincolnshire? That's easy – I live here, plus we are situated pretty much in the centre of the UK with easy access to the North, South East & West'
The company do not just supply filters, they also look for filtration solutions; one being their Odour Water treatment. While not particularly needed in the UK, their odour reduction and elimination solution is widely used across Europe.
Looking to the future, Filcom Group are determined to lead in the Carbon Capture & Utilisation (CCU) field. Using their filtration products to capture Carbon Dioxide (CO₂), and a partners Methanogenesis technology which can convert emissions containing CO₂ into usable elements like Methane gas, Nitric Acid by combining with Hydrogen.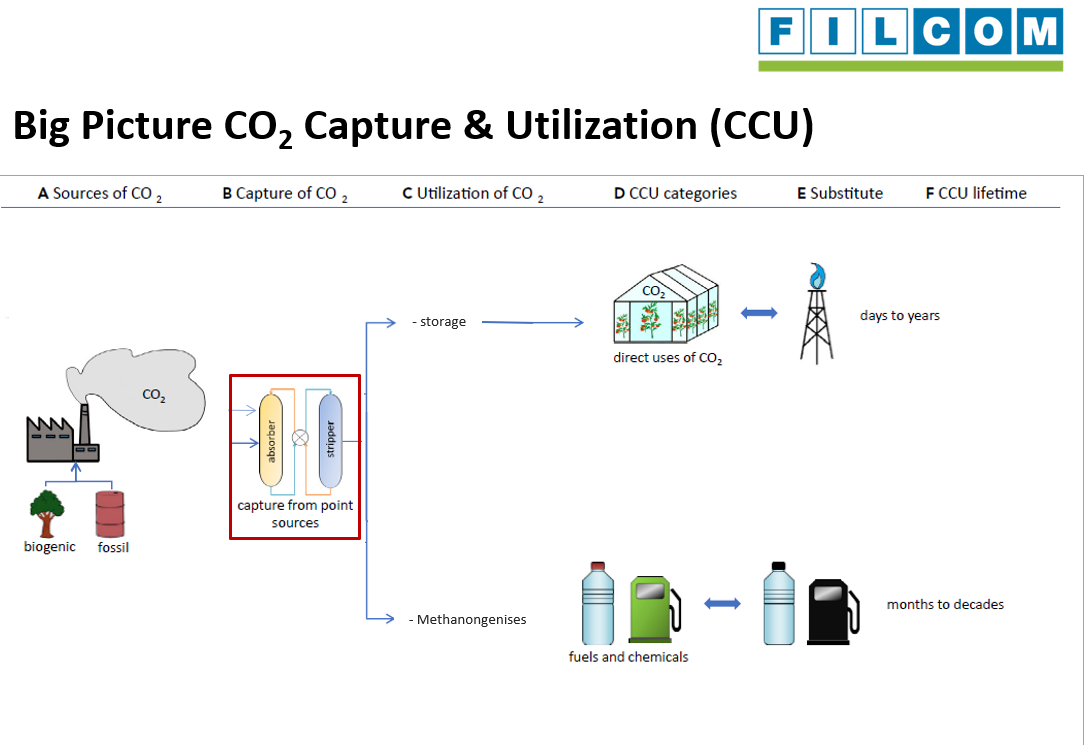 Model run shows return on investment is dependent on the project, but has been calculated to be between one and five years. Filcom's vision would be to see their technology utilised across sites which emit CO₂ from their exhaust processes. Either by simply just capturing the CO₂ for storage or combined with their Methanogenesis progressions to use with Nitric Acid for agriculture fertilizer, reusing the CO₂ in glasshouses to feed plants or converting to methane gas to power boilers and supply energy.
The whole process can then be repeated to create a circular economy to avoid adding to the current climate crisis.
Michael commented:
CCU methods will become more common as we move toward the end of this decade. Now more than ever rising fuel costs are a vision of how the UK needs to invest in new technologies, helping generate its own energy. Offering the ability of utilising CCU methods & providing access to circular economy technology can only be progression.
There are some challenges around logistics and the elimination of the Carbon Tax for businesses who successfully reduce or eradicate their CO₂ emissions, but Filcom are optimistic that these can be overcome in the future.
Much is happening at this unassuming unit in Lincoln and we are excited to watch this company evolve on its CCU journey to make the planet greener.
To find out more about Filcom or to get in touch with Michael visit their ambassador page on our website.