Spotlight on Active Lincolnshire: Getting the County Moving
January is typically the month when aspirations are set for the coming year, both personally and professionally but also with regards to health and fitness. This month's spotlight on ambassador embraces the challenge to get Lincolnshire moving.
Active Lincolnshire has been in operation for around 18 years, initially delivered by Lincolnshire County Council, it is now an independent registered charity. Funded by Sports England and one of the national networks of Active Partnerships, the charity also receives some additional funding from the district councils.
'More People, More Active, More Often'
We spoke with Emma Tatlow, CEO of Active Lincolnshire to find out more about what they have coming up in the year ahead for the sector and for residents of Lincolnshire.
Emma said:
"We see Active Lincolnshire as having a vital role in enabling the people of Lincolnshire to move more. We don't deliver physical activity ourselves, there are thousands of organisations, community groups and people doing that very well across our county.
"Our role is to understand and identify the needs of Lincolnshire residents with regard to options to being active, and work with the physical activity sector to develop relevant offers. Our main aim is to encourage and influence system partners so that we can build physical activity back into our daily lives.
"Our focus is to support partners, stakeholders and organisations across the county to enable them to provide and encourage people to be active. The recently refreshed Let's Move Lincolnshire strategy sets out the priorities for the county. Active Lincolnshire are the custodians of the strategy and we support our partners to deliver it."
Statistics show that a third of Lincolnshire adults are 'inactive', that means they are moving for less than 30 minutes a week. The Chief Medical Officer recommends 150 minutes a week of moderate intensity activity (something that increases your heart rate, such as a brisk walk). Covid and the cost of living have changed activity levels and behaviours – and they have also impacted the sector. They are seeing a decline in numbers as people face difficult decisions about discretionary spend; while organisations face the hike in costs to keep floodlights on, swimming pools heated and so on.
Active Lincolnshire know that in certain groups, inactivity levels are higher still, for example 75 percent of adults with a disability or long-term health condition are inactive. This is something they are committed to working with their partners to change. All of their work is underpinned by tackling the inequalities that exist in access to and participation in physical activity. It is essential that we break down barriers, advocate for inclusive activities and support providers, planners and decision makers to ensure that no communities or groups are unintentionally excluded.
Emma commented:
Being more active has so many benefits, not only does it of course support our physical health, reducing risk of disease, health conditions and obesity (to name a few); but also supports our mental wellbeing. Furthermore, benefits reach into communities, bringing people together, providing opportunities for leadership, volunteering, friendships and more. And at a system level, improved physical health leads to reduced pressure on the healthcare system.
One of the programmes Active Lincolnshire are proud of is the Wheelchair Sports programme, they believe it to be the largest in the country. Their professional coaches can arrange corporate challenges and team building sessions bringing along the wheelchairs and providing coaching. It is a really brilliant opportunity to level the playing field across your team, and for individuals to experience playing sport in a wheelchair. We have recently hosted team building days for LIVES and the Greater Lincolnshire LEP with resounding success!
If you'd like to have a go at a Corporate Wheelchair challenge or a team building session, contact Jim Claffey at Active Lincolnshire.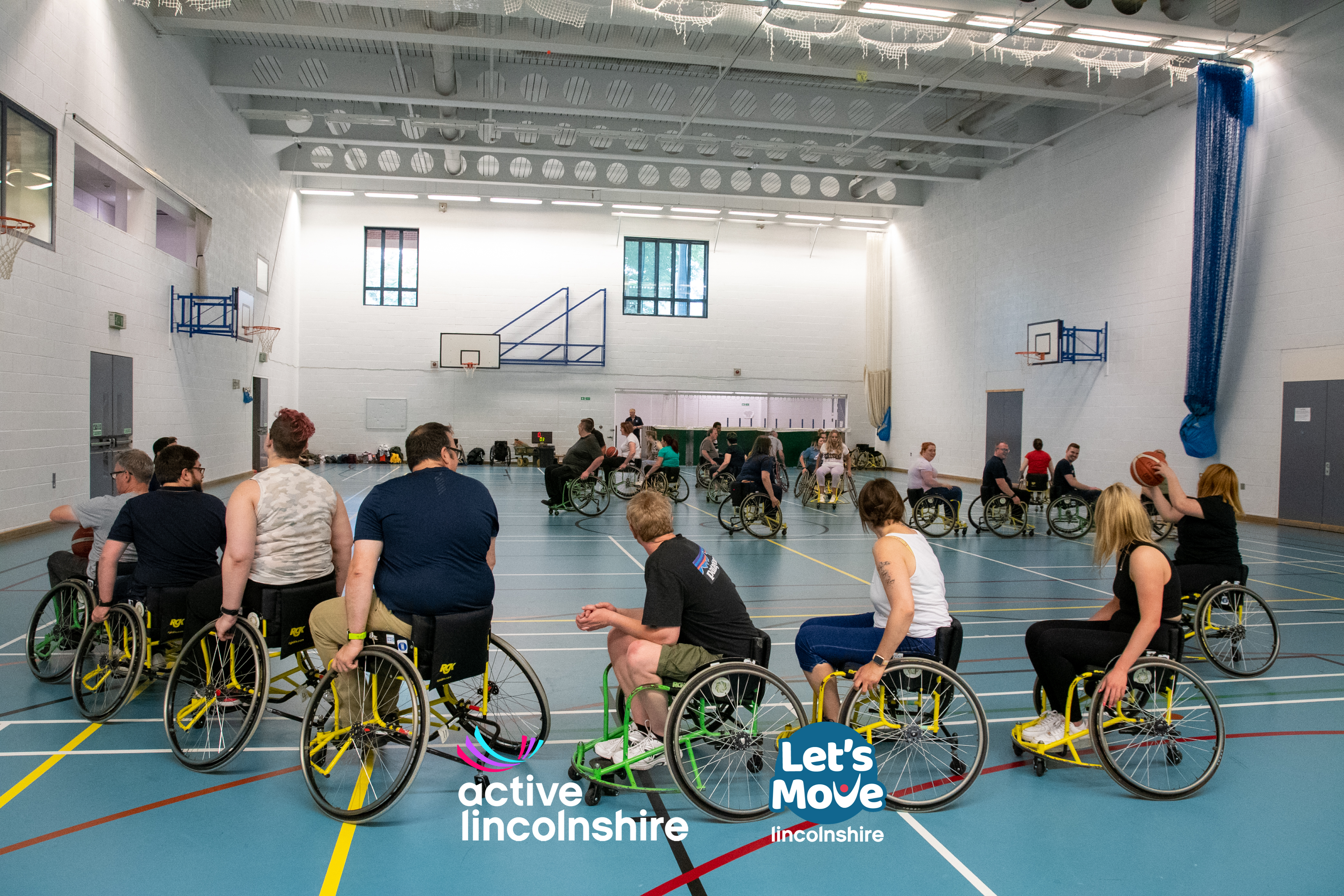 It's really important children and young people have positive experiences of being active, this leads to the likelihood of being active into adult life. The Opening Schools Facilities programme can help children and adults be more active. Schools across Lincolnshire will be eligible to receive grant funding to open their facilities for community use and Active Lincolnshire are leading on the programme for the county. The £900,000 fund, which will help schools provide greater access to their communities, will be invested in Lincolnshire over the next three years. If you know a school or community who would benefit from this, please get in touch with Gemma Skaley at Active Lincolnshire.
Wheels for Life: Active Lincolnshire are developing a bike refurbishment and donation scheme. The scheme aims to re-distribute 500 bikes in the first year, saving them from landfill. All bikes will be mechanically checked, repaired and fixed before being distributed onwards with personal safety equipment and cycle safety training. The scheme intends to support refugees, asylum seekers and people from low socio-economic groups to enable them to have more freedom and independence. At the same time it is upskilling volunteers, funding mechanics training and bringing together the cycling network. Active Lincolnshire are looking for business sponsorship for this scheme, both financially or with donations of suitable bikes – please get in touch if you can help them with this worthy initiative.
Active Lincolnshire are also proud to host the annual Lincolnshire Sport and Physical Activity Awards which will be in its 19th year in 2023. The awards celebrate those who are helping Lincolnshire be more active. With categories for volunteers, unsung heroes and workplaces this is the perfect event to get involved and support the sector – through nominations or sponsorship.
Emma said:
The annual awards are a fantastic celebration of the importance of moving more and being active. They recognise individuals, workplaces, volunteers, clubs, schools across a range of categories. The nominations are so inspiring, every year we hear about people who have committed to getting active themselves or supporting others. Hours of volunteering make grass roots activities in this county possible and the awards seek to celebrate that.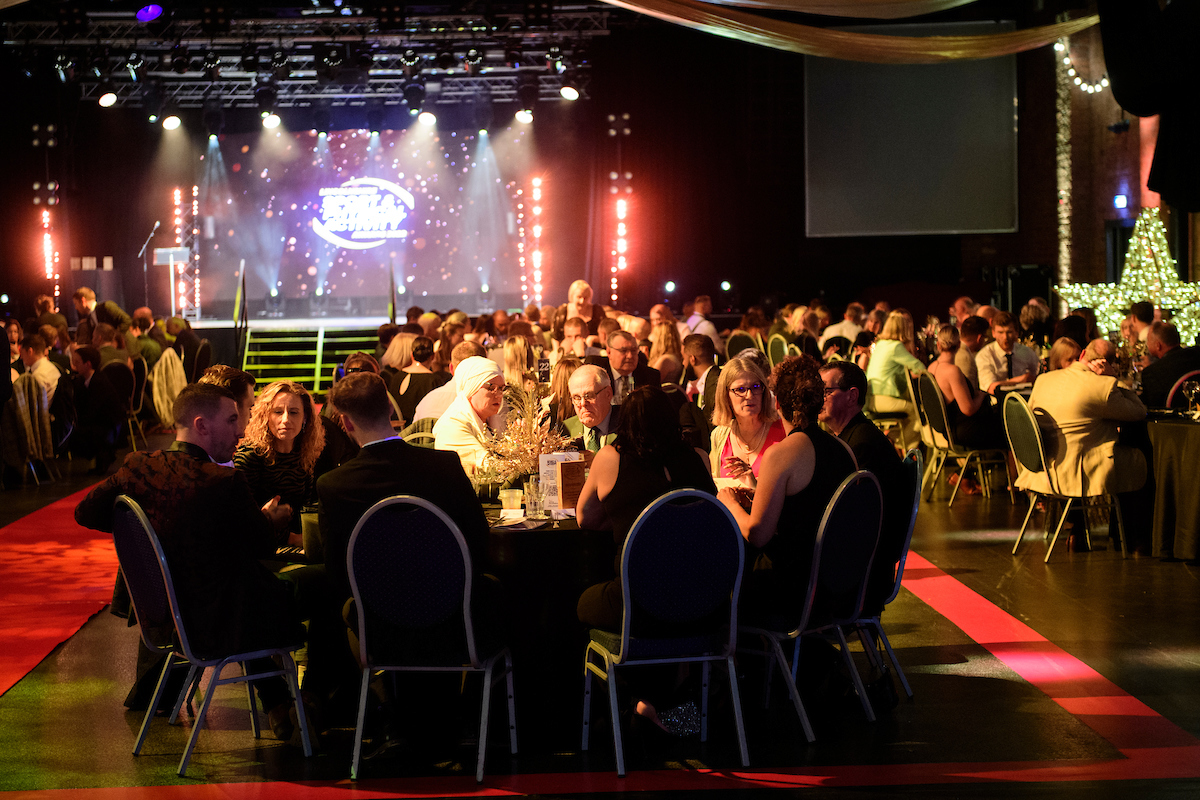 Active Lincolnshire have much to offer and a visit to their website is recommended, whether you are a resident of Lincolnshire looking for some inspiration to get moving (Letsmovelincolnshire.com) or a business interested in one of their educational B2B programmes (ActiveLincolnshire.com) – there is truly something for everyone.