Spotlight on Riseholme College: A College of Two Halves
Situated just north of the city of Lincoln, Riseholme College consists of two campuses: one at the Lincolnshire Showground along with its sister site two miles away at Riseholme Park.
Riseholme College, which is part of Bishop Burton College, recently celebrated its 70th anniversary and Team Lincolnshire HQ were invited by Abi Smith, Senior Lead and Assistant Principal, for a tour of this wonderful and inspiring facility.
"Riseholme is the premier land-based college in the UK's most important agricultural county."
Already well known as an agricultural and equestrian college, you may be surprised to hear about the diverse qualifications and courses that are on offer, both as a further education provider offering core subject GCSEs, short courses and full-time post 16 qualifications, along with full-time higher education degree courses within their Institute of Technology.
While the college is a specialist in agriculture, animal management and equine, students can choose to study a range of courses from engineering, business, food, and sport, to health, social and child care. The college also offers a residential programme which can accommodate 39 students from both the UK and overseas.
Abi said: "We are committed to delivering excellent courses to meet the needs of Lincolnshire and develop young people's skills from entry level, right the way through to degree level programmes.
Our Institute of Technology for example, is a collaboration between employers, college and university level education providers to help future proof agriculture, and the future careers of our Lincolnshire students."
Team Lincolnshire ambassador Lincoln City FC have also partnered with the college with their Imps Academy which has been based at the Showground Campus for the past five years. Aspiring young footballers, who are studying HNC Sport and Exercise Science, can now be provided with a unique employment pathway both on and off the pitch, by combining excellent academic qualifications with high level performance football.
Lincoln City Director of Football, Jez George said: "The reason our partnership continues to grow is that we share core values in wanting to maximise opportunities for young people through education.
We believe the value of education in sport, and specifically football in this case, is crucial to enable young people with the greatest possible choice of future careers.
"To now be able to offer an opportunity to combine education and football beyond the age of 18 is a fantastic development for us and another exciting strand to our ongoing relationship with Riseholme College."
We were lucky enough to have a tour of the Showground Campus which houses the main academic building, the Agri-Tech Centre Health and Nutrition, Sports & Health Science Centre, campus accommodation, engineering workshop, Institute of Technology and Centre for Agri-Food Technology.
Students are able to study mechanical engineering and this takes place in a purpose-built engineering shed where students have access to a full workshop for hands on training.
Agri-Tech is an important part of the learning at Riseholme and students carry out research and development of modern farming techniques which includes remote operation of farm machinery.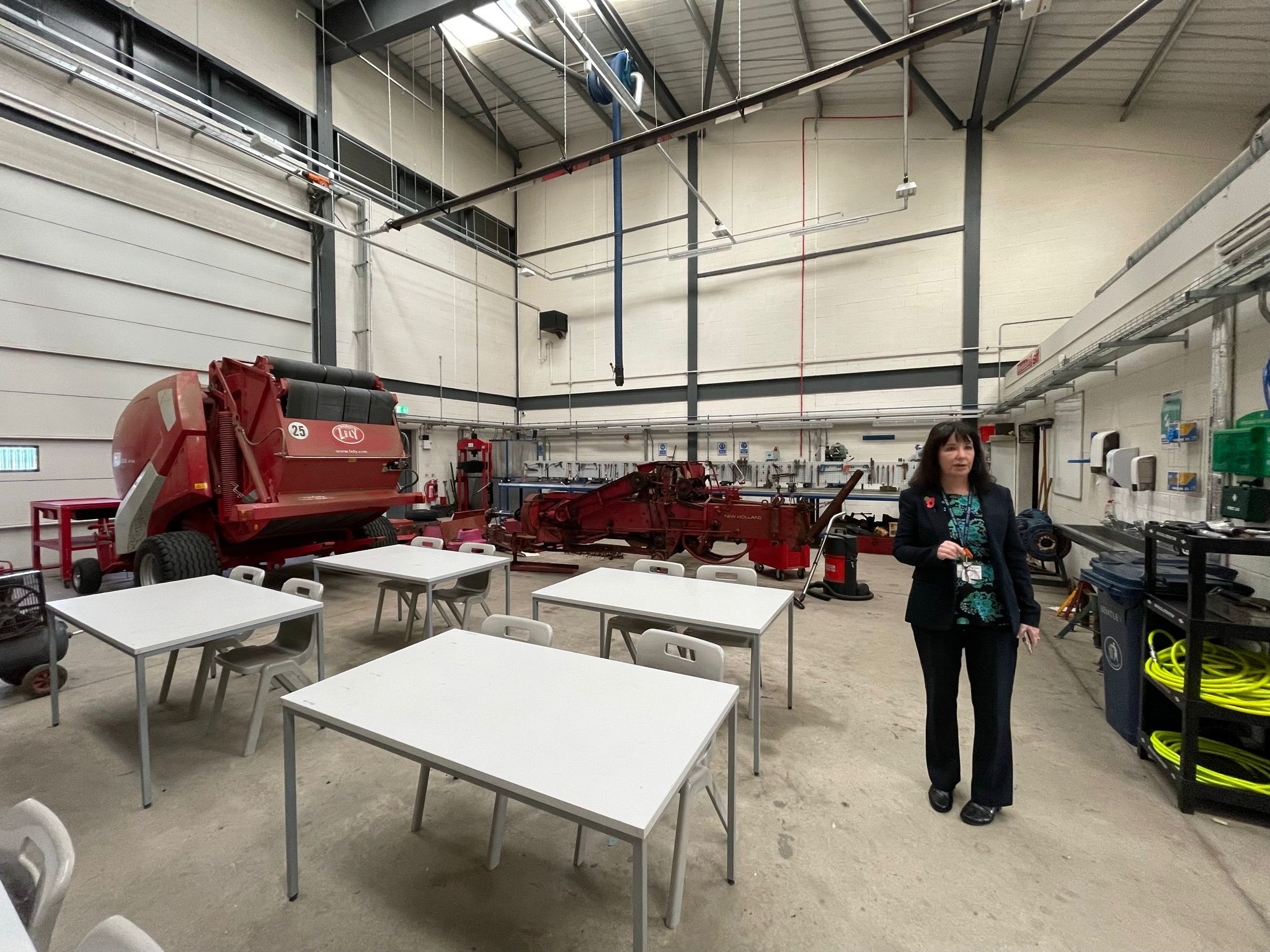 The campus also has a menagerie of animals which forms the Animal Management Unit, to allow students to hone their veterinary nursing skills and to observe and record animal behaviours - these animals range from meerkats and monkeys to wallabies...the department was recently extended to include more exotic species!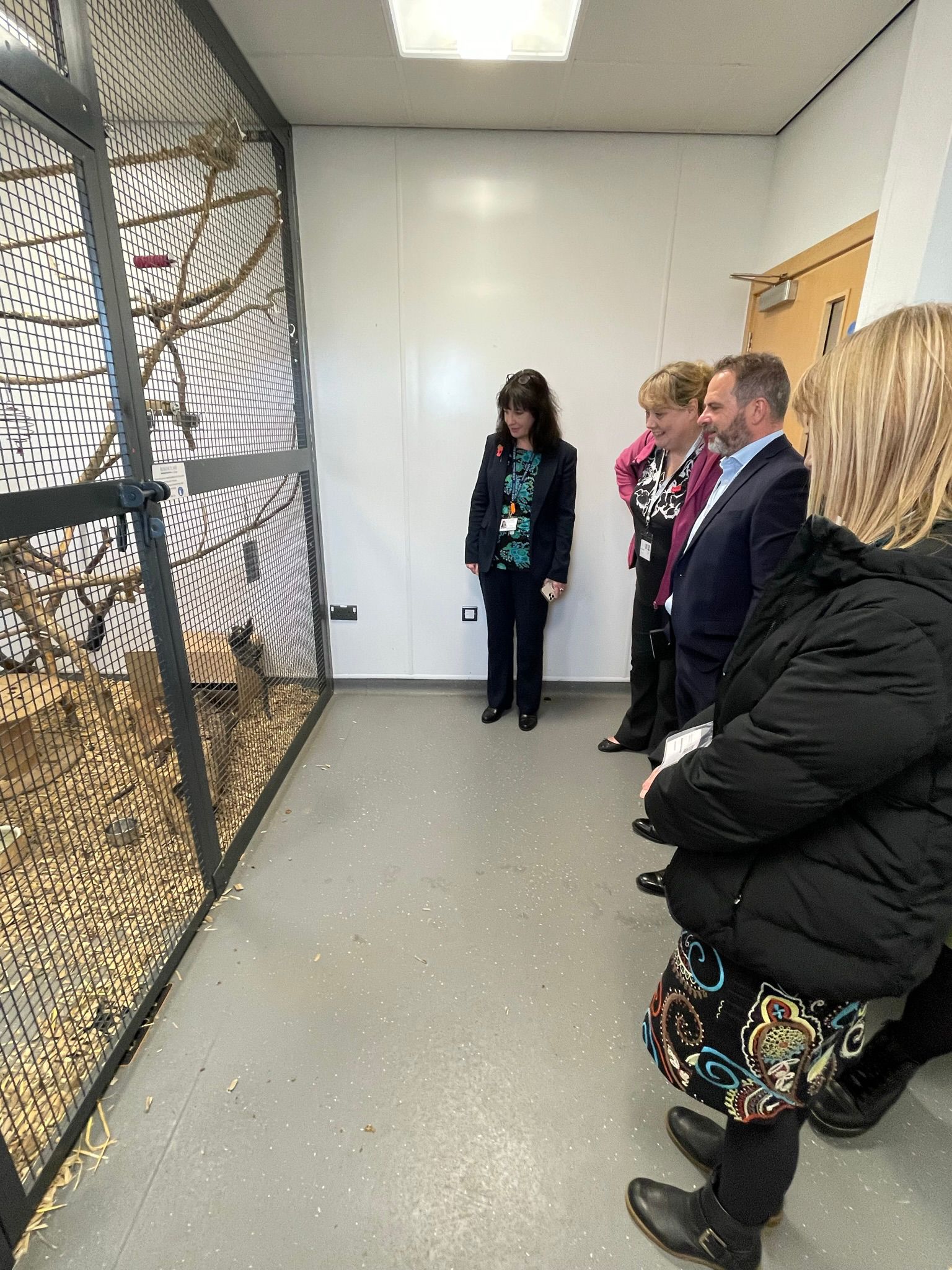 The second half of Riseholme College is situated two miles away, alongside the A15 at Riseholme Park and consists of Riseholme Park Farm and Equine Centre. This site is leased from the University of Lincoln and the farm is a working farm with the equestrian centre having undergone a complete refurbishment.
In 2019 a new 'Roundhouse' replaced the old cattle sheds and now houses Lincolnshire Red Cattle and a new bull pen. Roundhouses provide natural ventilation, better access and research has shown that cattle find living in them less stressful than in a conventional shed.
The facilities over at Riseholme Park campus give the college a platform to deliver an unrivalled range of hands-on practical courses, which enables their students to develop the skills and knowledge they need to succeed in the agricultural and equine sector.
We finished our day by asking Abi what was next for the college. She said: "We currently work with a wide range of highly valued external experts and employers, and are keen to extend this approach to support all levels of students in developing their professional careers.
"There is a fantastic opportunity to further support students to hone their professional knowledge, skills and behaviours through substantial industry placements which are now recognised in the developing educational landscape as vital aspects of learning for the world of work.
Team Lincolnshire has been really impressed by the opportunities offered to potential students of Riseholme College and if you have never previously considered the college before, we urge you to visit their website to discover the vast and diverse courses on offer.
Not sure you can get to the college? You will be pleased to hear the college provides transport from many communities across our region to enable attendance. Buses are available from as far as Gainsborough, Grimsby, Louth, Grantham and West Bridgford.
To find out more about Riseholme College or if you would like to get involved, click here.