Introduction to North Lincs, North East Lincs & Rutland Unitary Authorities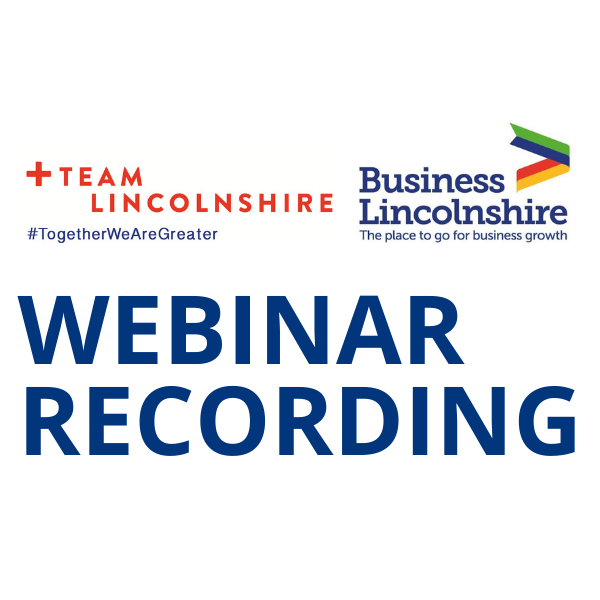 Team Lincolnshire, in partnership with Business Lincolnshire, deliver an online event dedicated to introducing North Lincs, North East Lincs & Rutland unitary authorities.
---
Greater Lincolnshire is one of the UK's largest and most diverse regions spanning from the Humber to the Wash. North and North East Lincolnshire play a large role in Greater Lincolnshire's economic viability; home to the largest UK port by tonnage, and leading the UK in a variety of sectors such as energy, food processing and manufacturing.
In 2020, Rutland County Council joined the Greater Lincolnshire LEP region, with which it has a close alignment in terms of its rural economy, its market towns and the importance of sectors such as agriculture, tourism and food and drink.
We are delighted that all three unitary authorities have now joined Team Lincolnshire, which will further strengthen our flourishing ambassador programme.
This free webinar will provide an overview of each area, highlighting their investment and development opportunities, and offer an opportunity to ask any questions you may have around their future investment plans.
Ruth Carver, Chair of the Greater Lincolnshire LEP will also give a welcome and overview of the LEP's priorities and plans for 2020.
About the Speakers
Ruth Carver, Greater Lincolnshire
Ruth is Director for the Greater Lincolnshire LEP and leads in the planning, development, direction and management of the LEP's operation as directed by the board. Ruth implements the business plan and acts as an ambassador for the LEP in relevant forums. She is an experienced economic development and regeneration practitioner,, with a lengthy track record in international trade and economic development.
David Robinson, North East Lincolnshire
David has been part of the Economic Development team in North East Lincolnshire for over 25 years. He has worked with the area's significant food and seafood sector and is the Council's director on the board of Grimsby Fish Dock Enterprises Ltd - the company that manages the Fish Docks and Grimsby Fish Market. David was a key player in attracting the early phases of development of the now world class offshore wind, operations & maintenance cluster in Grimsby. More recently the investment interest in land based, new energy and new fuels production on the South Humber bank has been a key focus.
Sue Kirby, Rutland
Sue began her career in manufacturing and power distribution businesses before joining Greater Nottingham Training & Enterprise Council as a skills contract manager. Sue later returned to its successor organisation as Workforce Development Director delivering support to employer-based skills development programmes across Nottinghamshire.
Sue got the economic development 'bug' at East Midlands Development Agency. Starting as a Skills Development Manager, Sue eventually became Economic Development Director and then Policy & Communications Director. These roles allowed Sue to work with partners and businesses across the region and nationally to shape Government policy, investment decisions and champion the region's economic agenda.