Coffee Club: Navigating IP Challenges: Lessons from Panoramix and Make An Entrance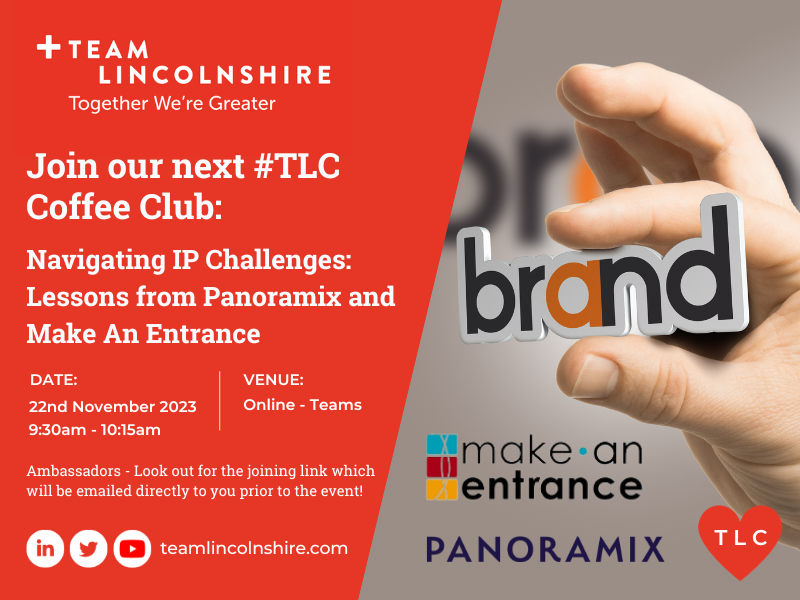 Join us to hear how IP can protect your brand in our latest #TLC Coffee Club.
We are delighted to invite you to our next coffee club which is hosted by ambassadors Panoramix and Make An Entrance who will be discussing the challenges of brand protection and why IP is so important to your business.
Panoramix is an internationally focused IP law firm that has recently set up its headquarters in Lincoln. IP is a major asset for every business making up at least 80% of corporate value. Kevin will impart his experience of working with SMEs and the common IP problems they face.
Make An Entrance is a manufacturer of entrance mats. With international growth on the horizon, Stuart will explain how brand protection (IP) is critical to the growth of the company.
This is an exclusive Team Lincolnshire only event and the joining link will be emailed directly to you prior to the event - there is no requirement to pre-book.