Coffee Club: Local Economic Briefing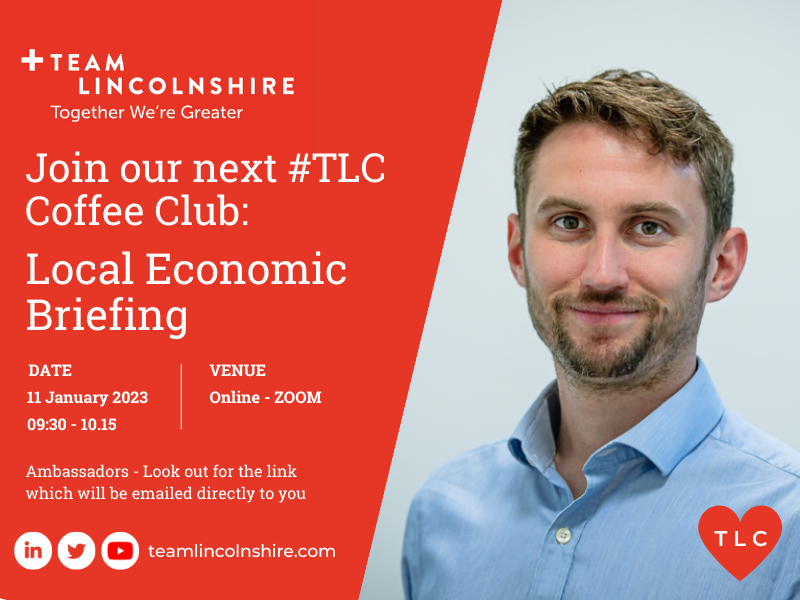 #TLC Coffee Clubs are making a return in 2023.
Join James Baty, Policy and Research Executive Manager at the Greater Lincolnshire LEP as he delivers our first Coffee Club. Hear from James as he talks about the local economy and find out what 2023 holds for the Greater Lincolnshire region.
Topics will include information on the labour market, economy, impact and how Lincolnshire compares to other regions. James will also be covering 'on the ground' issues and will be asking if what you are hearing reflects how you and your businesses are feeling.
This is an exclusive Team Lincolnshire Ambassador only event and you will be emailed the joining link nearer the time.