Financial Advice For Recovery & Growth Webinar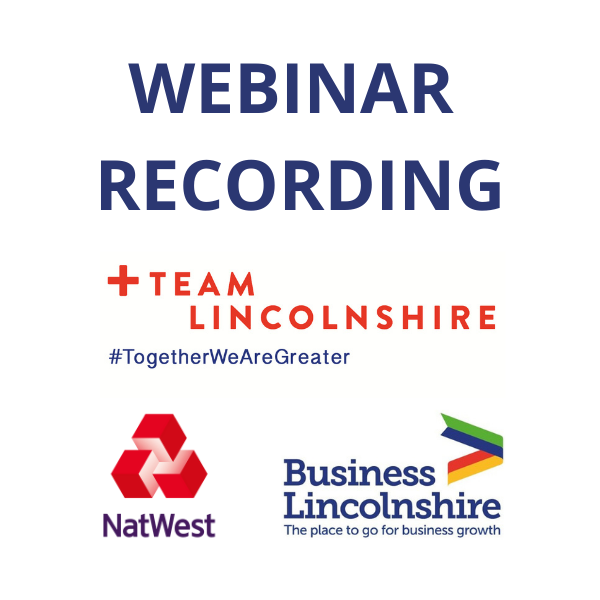 Financial Advice For Recovery & Growth Webinar presented by Team Lincolnshire, Business Lincolnshire & NatWest
---
Team Lincolnshire in partnership with Business Lincolnshire present their first webinar.
Presented by Chris Bodger and the NatWest commercial banking relationship team. Team Lincolnshire and Business Lincolnshire deliver a free webinar dedicated to financial issues and growth during and post Covid-19. The webinar includes advice on Government Support Schemes such as the Coronavirus Business Interruption Scheme (CBILS) and the Bounce Back Loan Scheme (BBLS). It also provides an overview of Greater Lincolnshire's priority sectors such as visitor economy, manufacturing and Agri-tech; with insights into how these sectors are managing the current climate. We also discuss options for businesses that are looking for growth and investment.
About the Presenters
The webinar was presented by Chris Bodger, Director of Commercial Banking for Lincolnshire at NatWest, with Jayne Hickson, Dave Ashby and Garry Wilkinson from the NatWest commercial banking relationship team.