Room at the Inn- Pub Accommodation Development Webinar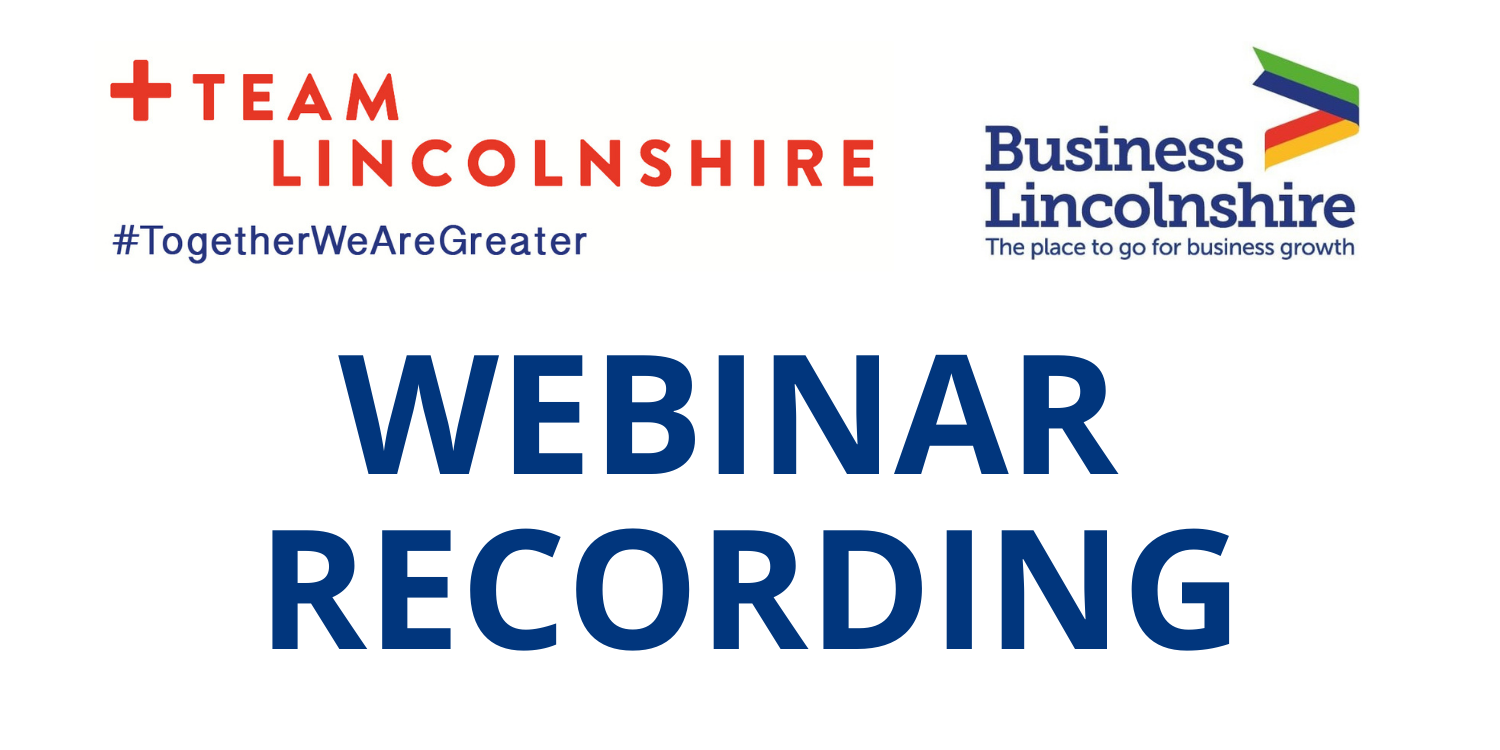 The Room at the Inn webinar is designed to get you started if you are thinking about setting up a pub accommodation business.
To watch a recording of this webinar please click here.
Have you ever thought of providing accommodation to boost your pub's turnover, whether in terms of converting upper-floor rooms or outbuildings to B&B rooms, or using your land to provide a caravan or camping site, motorhome stopover or glamping holidays? Tourism is growing strongly in Lincolnshire, and increasing numbers of visitors are interested in staying in high quality pub accommodation. The Room at the Inn webinar is designed to get you started if you are thinking about setting up a pub accommodation business.
It will help you to understand:
· The pub accommodation market and its growth potential
· Whether providing accommodation is for you
· How to define your target market
· How much you might earn from a pub accommodation business
· Planning and legislative considerations
· The financial assistance that you may be able to apply for
· How to enhance your pub accommodation offer
· Marketing ideas
· Sources of further information
As we ease out of lockdown we wanted to share this expert advice to anyone who is interested in adding or indeed upgrading accommodation to their pub; be that rooms, camping, glamping or alternative accommodation.
We realise that for many pubs across our region, life after lockdown still represents many challenges; however we also believe that domestic tourism could be on the verge of a new opportunity, with many people choosing to holiday in the UK for the foreseeable. In addition many pubs may also look to diversify their offer to help future proof their business. There has never been a more optimum time to invest!
Join us for a unique opportunity to learn more about:
· The market opportunity
· Types of accommodation, serviced and non-serviced, you could consider
· Examples of income, costs, potential profits and other benefits to be gained from accommodation development
· How regional brewer and pub company Batemans are responding to the opportunity accommodation development offers
· When you might need planning permission and how to go about it
· How exploiting your pub's heritage can help attract visitors
· The keys to successful pub accommodation development and operation
Speakers:
Andrew Keeling
Director, Hotel Solutions
Andrew is one of the two directors of the Hotel Solutions consultancy partnership, which specialises in working with UK destinations to help them to understand and realise the potential for hotel and visitor accommodation development in their area. Hotel Solutions has done a lot of work to assess and promote the opportunities for pub accommodation development for a number of rural destinations across the country, including Lincolnshire currently, and has produced guidance material to support pub landlords and tenants that may be considering diversifying into providing visitor accommodation.
Lynn Thomason
Director, Hotel Solutions
Lynn is a Director of consultancy Hotel Solutions and leads on advising clients on the development, acquisition and planning of visitor accommodation. She has worked extensively with local authorities, Destination Management Organisations and private sector operators - from individual owners to pub companies and brewers such as Greene King – to promote and support opportunities for the development of pub accommodation as a third income stream, both to meet a growing market need and to help underpin pub viability.
Working with Lincolnshire County Council and the Greater Lincolnshire LEP, Lynn was responsible for drafting the 'Making Room At The Inn' guide to developing pub accommodation, available from Business Lincolnshire at: https://www.businesslincolnshire.com/media/2164/the-greater-lincolnshire-pub-development-programme.pdf
Chris Jones
Profit Partnership Manager, Batemans
Chris is the Profit Partnership Manager for George Bateman and Son Ltd , the 4th generation Lincolnshire family brewer . His role is to lead the team of 48 self employed pub tenants ( or "Business Owners" as they are referred to ) , assisting them with developing their businesses in order to maximise their profit opportunities . This year Batemans is taking advantage of the changing tourism market and is specifically focussing on pub accommodation , establishing its own Holiday Letting business . Similarly , Chris is also looking to exploit opportunities to increase the publicans' third income stream - rooms , caravans , campers and camping.
Sarah Grundy
Senior Commissioning Officer, Historic Places, Planning Lincolnshire County Council
Sarah has worked in the Historic Places Team at Lincolnshire County Council for 26 years in several different roles. Her current role is very varied, and includes developing and supporting projects and initiatives that protect and promote the historic environment. Her work involves working with many different partners and organisations in a wide range of sectors, including visitor economy, health and wellbeing, regeneration and skills and education. One of the projects that Sarah is involved in delivering is 'Inns on the Edge' – a project to research and record historic pubs along the Lincolnshire coast from Grimsby to Boston. She also gives advice to Lincolnshire County Council colleagues on its own Listed Buildings. Sarah has extensive knowledge of heritage in Lincolnshire, and of many of the issues it currently faces.